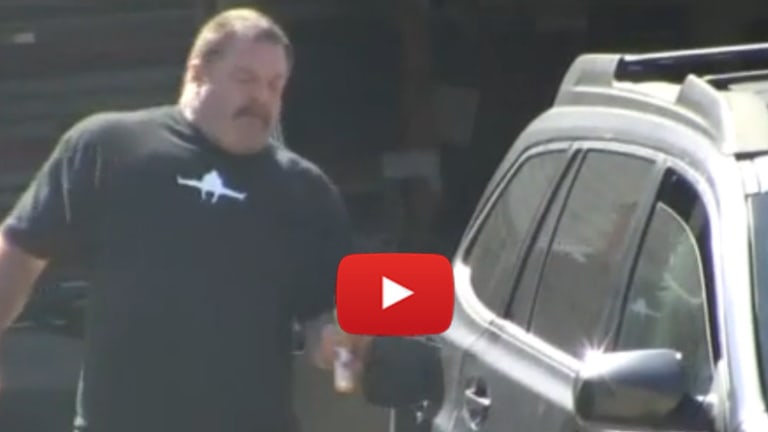 Corruption, Dereliction, Drug Abuse. This Cop Cannot Seem to Get Himself Fired.
He's constantly seen sleeping and even snoring on the job, accessing craigslist 6,000 times, researching steroids, and accused of coming to work high!
A Waukesha County detective, with a ridiculous and lengthy history of incompetence, corruption, and drug abuse, is in trouble again.
According to Fox 6 News, co-workers call Waukesha County detective, Pete Korns, "a hazard on the job" and someone who's "been asleep at the wheel for more than a decade."
To most people, the idea that an officer with a history like Korns, is somehow still on the job, would be mind blowing. But to those of us who see case after case of police misconduct followed by a paid vacation, at worst, this comes as no surprise.
In the last 3 years alone, Korn has been reprimanded 9 times! This includes a suspension earlier this year and a recent paid vacation for being suspected of coming to work high on opiates.
On Monday, Korns was arrested for "domestic-related disorderly conduct."
Unable to sweep this one under the rug the department has suspended Korns' arrest powers.
According to Fox 6 News,
Korns' co-workers have caught him sleeping on the job and snoring, using his work computer for personal things — like accessing Craigslist more than 6,000 times, and researching steroids.

In January, he's accused of driving his squad car for two months without a valid driver's license.

He has also been in trouble for not properly storing evidence.

Documents show Korns has used his position as an officer to get special treatment, and at one point he's accused of referring to a Waukesha police officer as "that lesbian detective."
Had this person been in a private sector job, he most assuredly would have long been fired and he could very well be in prison right now. However, Korns is protected by a blue curtain and immune to such things as accountability as well as most criminal charges.
Despite his horrible track record, the Waukesha County Sheriff Dan Trawicki still stands by Korns' side.
"I've been here 35 years so I've known this employee Pete Korns from the day he started. I've supervised him personally for many, many years and I've realized overall he is a good employee," Trawicki said.
Sure thing Sheriff Trawicki.