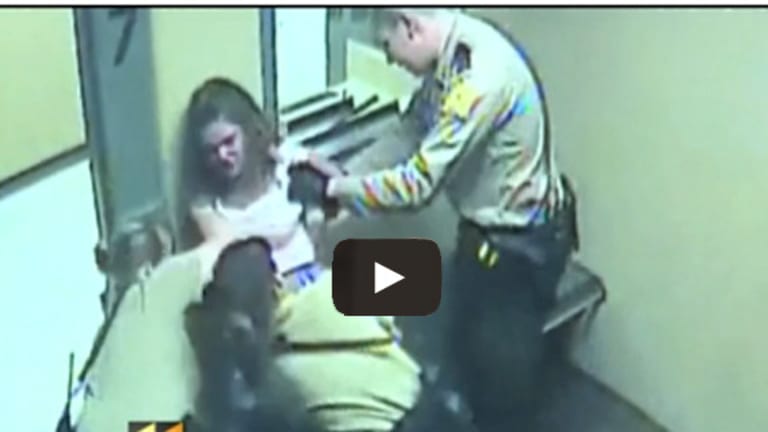 County Jail Forcefully Stripping Down Women, Left Naked and Pepper Sprayed in Cell
"I was embarrassed humiliated scared. That's all that goes through your head when stuff happens like that,"
WHAS 11
June 6, 2014
NEW ALBANY, Ind. (WHAS11) -- Serious allegations have been made against the Floyd County Jail in Southern Indiana.
WHAS11 has learned that the jail has launched an internal investigation into what happened in the video above.
It was March when Tabitha Gentry was arrested for disorderly conduct and resisting arrest. Both are misdemeanors.
"I was embarrassed humiliated scared. That's all that goes through your head when stuff happens like that," Gentry said.
In the video that Gentry's attorney provided, it shows her in custody at the Floyd County jail. There is no audio but it appears she said something to authorities and tries to get up. That's when deputies try and subdue her.