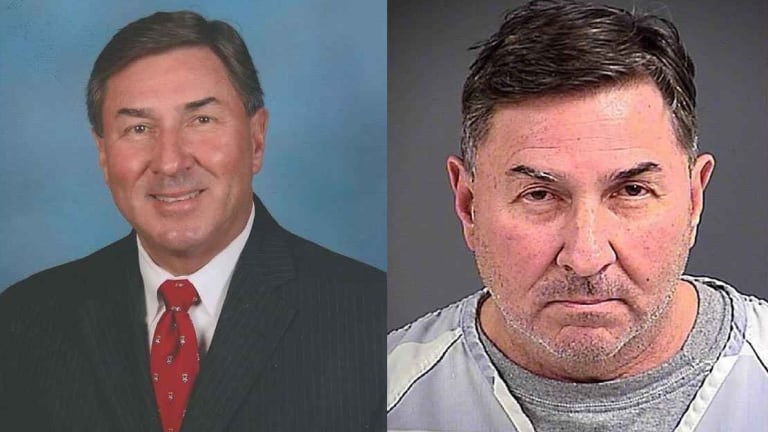 County Sheriff Plows His Truck into Another Vehicle, Causing Injuries. Flees the Scene
Officers say it was apparent that Sheriff DeWitt was drunk, but he refused a breathalyzer test, so he may be able to get the case thrown out
Berkeley, South Carolina - A Country Sheriff was arrested for drunk driving this week, after fleeing the scene of an accident that he caused.
According to Highway Patrol officials, police were called to the intersection of Red Bank Road and Henry E Brown Jr. Boulevard around 5:50 a.m. on Sunday to investigate a car accident.
When police arrived on the scene, the victim's car was there but the Ford pick-up truck that caused the accident had fled the area.
Within hours, the the Hanahan Police Department was able to locate the vehicle, and identify it's owner as Berkeley County Sheriff H. Wayne DeWitt.
Officers say it was apparent that Sheriff DeWitt was drunk, but he refused a breathalyzer test, so he may be able to get the case thrown out as judge Nora Longoria recently did. DeWitt failed a field sobriety test, but that may not matter, because Longoria failed a field sobriety test as well and still managed to get away with it.
However, DeWitt did suffer automatic penalties to his driver's licence, as a result of a state law requiring an automatic 6 month suspension of driving privileges for anyone who refuses a breathalyzer test.
DeWitt is scheduled to appear in court this February, where he will face charges of driving under the influence and leaving the scene of an accident involving injuries.
John Vibes is an author, researcher and investigative journalist who takes a special interest in the counter culture and the drug war. In addition to his writing and activist work he is also the owner of a successful music promotion company. In 2013, he became one of the organizers of the Free Your Mind Conference, which features top caliber speakers and whistle-blowers from all over the world. You can contact him and stay connected to his work at his Facebook page. You can find his 65 chapter Book entitled "Alchemy of the Timeless Renaissance" at bookpatch.com.