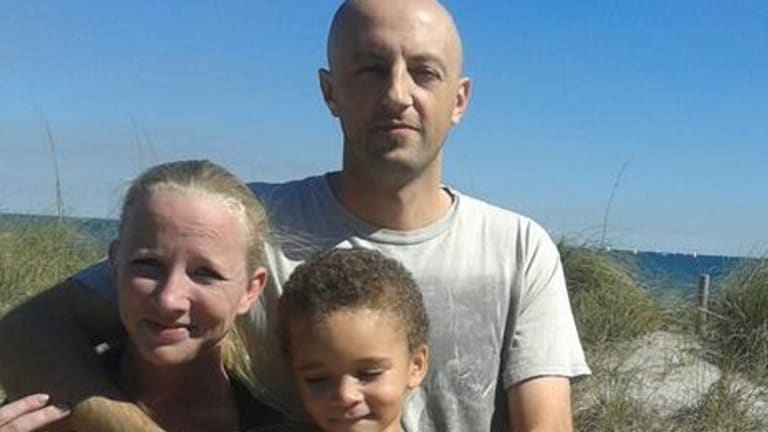 Police Raid Family Home, Wrongfully Arrest Couple in Bed
John Vibes
June 15, 2014
 Federal police in South Florida have been accused of falsely targeting a married couple and accusing them of committing "marital fraud". The couple woke up in their bed one morning to the sound of police raiding their house.
The police had come to arrest them both for lying about their marriage in order to fool immigration officials. However their marriage was completely legitimate, and they had been hapilly married for a number of years.
Earlier this year federal agents arrested Heather Bennett Likic and her husband Branko Likic and charged them with multiple crimes, including conspiracy.
Now months later, just days before the couple was schedule to appear in court, all charges against them have been dropped.
"The federal government should stay out of our bedrooms," said David O. Markus, one of the couple's defense lawyers. "Not getting a perfect score on 'The Newlywed Game' shouldn't be a federal crime."
"Three years after they were married, they were arrested in the marital bed," Markus said. "Most marriages after three years have ended in divorce, or the husband is sleeping on the couch. Calling this marriage a sham is just wrong."
Federal agents had been stalking and spying on the family since 2009, and were actually watching a number of other families who had mutual ties.
In this particular investigation there were five people who were under constant survaillence, and eventually charged with "marriage fraud conspiracy".
According to the charges, federal agents believed that a man named Srdjan Jovcic was an illegal marriage broker who set up couples in order to bypass immigration laws.
The investigators alleged that Jovcic set up the Likic's.
Had authorities conducted their jobs in a competent manner this couple would not have been subjected to such brash action.
Luckily police didn't throw a flashbang grenade in the child's room, or shoot the couple while they slept.
John Vibes is an author, researcher and investigative journalist who takes a special interest in the counter culture and the drug war. In addition to his writing and activist work he is also the owner of a successful music promotion company. In 2013, he became one of the organizers of the Free Your Mind Conference, which features top caliber speakers and whistle-blowers from all over the world. You can contact him and stay connected to his work at his Facebook page. You can find his 65 chapter Book entitled "Alchemy of the Timeless Renaissance" at bookpatch.com.