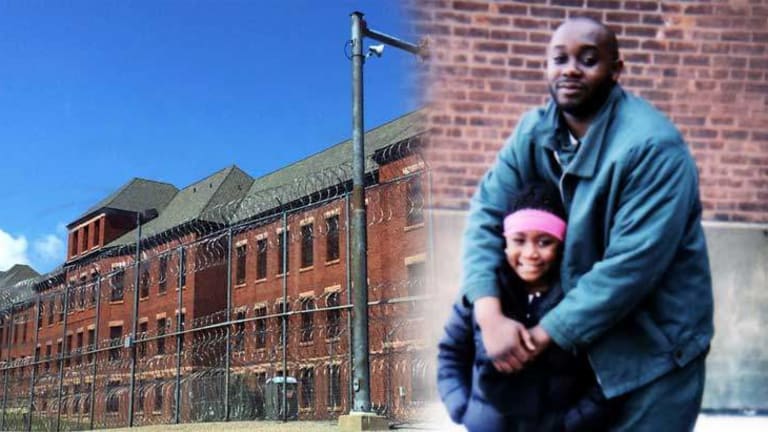 After 19 Witnesses Said they Watched Prison Guards Kill a Man - Witnesses Only Ones to be Punished
Nineteen inmates of a prison in New York have signed affidavits confirming they witnessed prison guards brutally beat inmate Samuel Harrell, killing him.
Beacon, NY -- An extreme lack of any professional accountability has apparently taken root at New York's Fishkill Correctional Facility. It has been revealed that 19 inmates, risking retribution from corrections staff, submitted sworn affidavits attesting to have seen guards beat Samuel Harrell to death on April 21.
Harrell, 30, had suffered through severe mental illness for the majority of his adult life and was often barely in touch with reality. On this fateful day, Harrell told corrections officers that his sister was there to pick him up and had packed a bag for the journey.
The reality was that Harrell still had another five years left to serve on his sentence, and his sister was not there to pick him up, facts to which he seemed completely oblivious.
An extremely detailed report in The New York Times stated:
On the evening of April 21 in Building 21 at the Fishkill Correctional Facility, Samuel Harrell, an inmate with a history of erratic behavior linked to bipolar disorder, packed his bags and announced he was going home, though he still had several years left to serve on his drug sentence.

Not long after, he got into a confrontation with corrections officers, was thrown to the floor and was handcuffed. As many as 20 officers — including members of a group known around the prison as the 'Beat Up Squad' — repeatedly kicked and punched Mr. Harrell, who is black, with some of them shouting racial slurs, according to more than a dozen inmate witnesses. "Like he was a trampoline, they were jumping on him," said Edwin Pearson, an inmate who watched from a nearby bathroom.

Mr. Harrell was then thrown or dragged down a staircase, according to the inmates' accounts. One inmate reported seeing him lying on the landing, "bent in an impossible position."

"His eyes were open," the inmate wrote, "but they weren't looking at anything."
In contrast to the 19 sworn affidavits, medical records indicate guards never mentioned anything about a physical encounter with Harrell. Instead, they informed the ambulance crew that he had most likely had an overdose of K2, a synthetic marijuana.
Upon arrival at St. Luke's Cornwall Hospital, Harrell was pronounced dead. Since Harrell's death, prison officials have repeatedly cited an ongoing investigation as their reason for declining to comment on the 19 sworn affidavits claiming he was beaten to death.
According to The New York Times:
An autopsy report by the Orange County medical examiner, obtained by The New York Times, concluded that Mr. Harrell, 30, had cuts and bruises to the head and extremities and had no illicit drugs in his system, only an antidepressant and tobacco. He died of cardiac arrhythmia, the autopsy report said, "following physical altercation with corrections officers."

None of the affidavits or letters mentioned Mr. Harrell's fighting back or speaking during the encounter. Several said that once he was on the floor, handcuffed, he stopped moving, and a few of the inmates speculated he may have already been dead by then.
The manner of death listed on Harrell's autopsy lists the cause of death as homicide. While homicide doesn't necessarily mean a crime has been committed, it does mean that the death occurred by the hands of other people.
The inmates who signed affidavits attesting to what they saw say they have been targeted by prison staff. After speaking with Harrell's family and their attorneys, and going public with their allegations, a number of the inmates have reported being put into solitary confinement and being threatened with violence.
According to Luna Droubi, an attorney at the firm representing Harrell's family, at least nine of the inmate witnesses have been placed in solitary confinement after going public. While inmate statements are often given less credibility in the eyes of the law, the accounts of the numerous witnesses, seen from so many varying vantage points, have remarkable consistency.
In typical fashion, James Miller, a spokesman for the corrections officers' union, the New York State Correctional Officers & Police Benevolent Association, stated:
"Rather than simply relying on allegations made by a handful of violent convicted felons," he wrote, "we will continue to work with our partners in law enforcement to ensure a resolution to this tragic incident."
The statements by Miller are indicative of the typical, "We investigated ourselves, and found that we did nothing wrong" mentality, pervasive throughout the whole of law enforcement.
Not one person has been suspended or lost their job over the killing of Harrell.
Please share this story in an effort to force accountability in this heinous death!
Jay Syrmopoulos is an investigative journalist, free thinker, researcher, and ardent opponent of authoritarianism. He is currently a graduate student at University of Denver pursuing a masters in Global Affairs. Jay's work has been published on BenSwann's Truth in Media, Chris Hedges's Truth-Out, AlterNet, InfoWars, MintPressNews and many other sites. You can follow him on Twitter @sirmetropolis, on Facebook at Sir Metropolis and now on tsu.