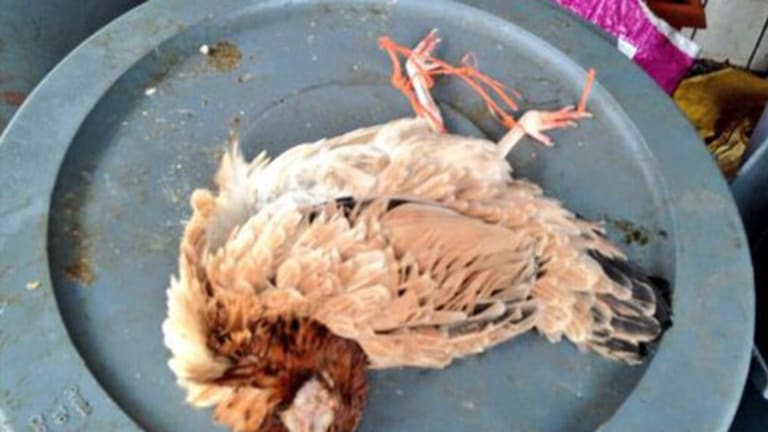 CPS Supervisor Arrested, had Boy Handcuffed to her Porch with a Dead Chicken Tied to his Neck
A Child Protective Services supervisor was arrested this past week after police found an 11-year-old boy shivering and handcuffed to the front porch of her home with a dead chicken tied around his neck.
Placing children in the care of horribly inefficient bureaucracies is a terrible idea. The track record of CPS is riddled with abuse, molestation, and even losing dozens of kids. 
So, when these poor children are placed back into abusive households it is no surprise.
According to My Fox 8, in Union County N.C.,
Living conditions at the home where an 11-year-old was handcuffed by the ankle to a post on the front porch, with a dead chicken around his neck, were so bad that a North Carolina sheriff said it was "an environment you wouldn't want to walk through, much less live in."

"It was filthy, feces on the floor, holes in the wall," Union County Sheriff Eddie Cathey said. "The bathroom, you could see from outside of the hall into the bathroom. Sink was trashed. No running water."
The sickening part of this story is that the family has been trying to get back their son for 4 years, citing the extreme and torturous living conditions. But the state ignored their pleas, well now they have to listen.
This atrocity is deplorable, but it is also expected within a state run "Child Protective Service" beholden to fudged statistics, quarterly budgets, the ironically titled 'fitness' reports, and an endless flow of extorted tax dollars. When charity is mandated through the barrel of a gun and permanent positions created and then funded by extorted dollars to uphold this charity, what else could you expect?