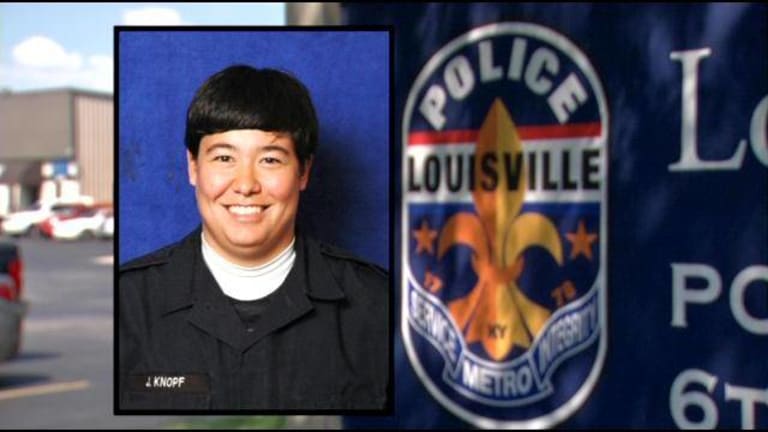 Crazy Cop Kicks Handcuffed, Seated Woman in Chest
"The victim was seated and in handcuffs and she basically kicked the subject, suspect in the chest and knocked her over," said Sgt. Phil Russell of the LMPD.
Louisville, KY -- A Louisville Metro Police officer is on paid vacation after being caught on dashcam kicking a handcuffed and seated female victim in the chest.
According to the criminal complaint, Knopf arrived to find the victim seated and with her hands cuffed behind her back. The two engaged verbally, with Knopf allegedly calling the victim a bitch as she stood over her and told those nearby she "was familiar" with the victim.
Knopf approached the victim, leaned into her, put her foot on the victim's chest and kicked her, rolling her onto her stomach, according to the complaint.
According to the Courier Journal, the police Public Integrity Unit — which investigates criminal activity by government employees — investigated the case before deciding to pursue criminal charges against Knopf.
Embarrassingly enough for the LMPD, this is the second officer in a week to be criminally charged.
Larry Wagner, a 22-year veteran, is on paid vacation as of last Wednesday after being arrested on a charge of shoplifting from a sporting goods store.
Stay classy LMPD.
As soon as the dashcam footage is released we will update this article.