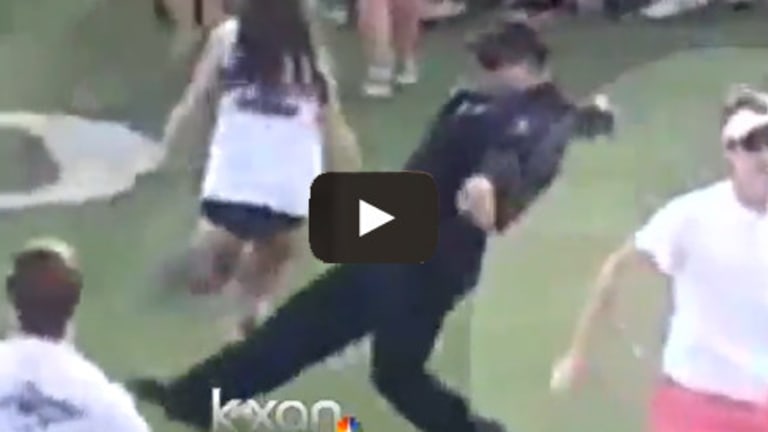 Crazy Cop Starts Kicking, Tripping, and Shoving Multiple High School Kids at Soccer Match
April 21, 2014
Apparently being surrounded by hundreds of witnesses and television cameras was not an issue when it came to this Georgetown Police Officer beating up on high school kids.
In the video below you can see students, who were in good spirit, and sober, run on to the field to celebrate their win with their team.
As you see students rush the field after the win, a uniformed Georgetown police officer can be seen sticking his leg out to trip a high school student. He then tries to trip another student.
Like an infant tyrant throwing a temper tantrum, this jackboot realizes he can't stop everyone, becomes enraged, and starts picking off stragglers.
A youtube video shot by one of the students shows a kid limping off of the field as well as this thug manhandling two girls.
According to KXAN, a spokesman for the Georgetown Police Department said parents began emailing the department early Sunday morning, alerting them of the video.
The Georgetown Police Department issued a statement Sunday evening.
"Georgetown administrators have taken the information and will be forwarding it to internal affairs for review and investigation," GPD Captain Roland Waits said.
The department was not able to provide information regarding the officer Sunday, but officials tell KXAN they plan to release more details Monday.