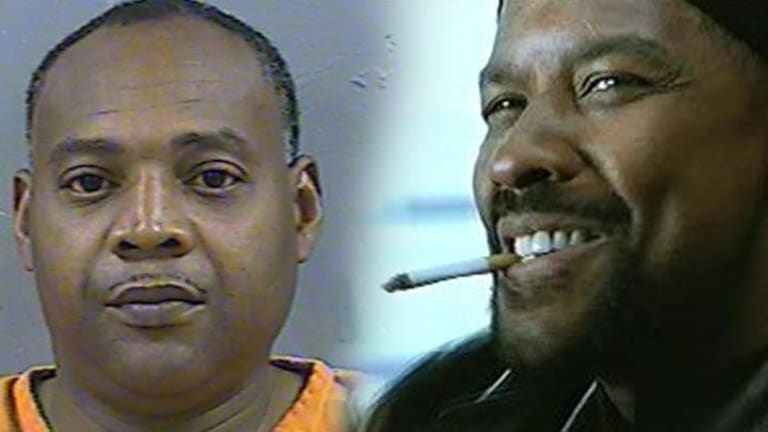 Real-Life "Training Day" Cocaine Pushing Cop Robbed Drug Dealers & FBI Agents While on Duty
A Mississippi cop has been fired, arrested, and charged with robbery and extortion after robbing drug dealers and two FBI agents.
Jackson, MS — Accused of providing protection to drug dealers, violating civil rights, and robbing two undercover FBI agents, Officer Bryan Jones was terminated from the Jackson Police Department and charged with abusing his authority to commit extortion. The FBI began investigating into Jones over a year ago after local residents repeatedly complained about the dirty cop.
According to the indictment, Jones used his position as a cop to collect fees from local drug dealers in exchange for protection and police intelligence. Not only did Jones provide the drug dealers with the time and locations of police task force operations, he also allegedly gave up the identities of his fellow officers to the drug dealers. In addition to providing protection, Jones also used his position to conduct illegal traffic stops against rival drug dealers and openly rob them while wearing his gun and uniform.
"He was a crooked cop. He sold dope. He protected some dope dealers. And he was a crook," Jackson resident Charles Short told WAPT.
On June 23, 2014, an FBI informant contacted Jones and told him that an associate was coming to Jackson to purchase $5,000 worth of drugs. Driving his marked patrol car, Jones conducted an illegal stop and placed the associate into the back of his cruiser. After searching the vehicle, Jones found $5,500 in cash.
Instead of giving all of the money back to the associate, Jones kept $4,000 and only returned $1,500. Jones released the associate, but he never recorded taking the money nor placed it into evidence. Afterward, Jones met with the FBI informant and gave him $1,000 for providing the intel about the associate. Unbeknownst to Jones, the associate was an undercover FBI employee.
On April 15, the same FBI informant contacted Jones regarding a second associate carrying money to purchase drugs. Once again, Jones conducted an illegal stop and ended up stealing $5,000 from another undercover FBI employee. After releasing the target, Jones met with the informant and split the money with him.
According to statements from local residents, Jones often robbed rival drug dealers. Instead of logging the drugs and money into evidence, Jones reportedly kept the cash for himself while handing over the drugs to the dealers paying him protection. To further aid the drug traffickers, Jones allegedly used his authority as a cop to conduct checks on vehicle plates and guns that may have been stolen.
On Wednesday, Jones was fired from the Jackson Police Department after FBI agents arrested him for robbery and extortion. While posting bail on Thursday, Jones was ordered to look for a new job without leaving the state. If convicted, Jones faces a maximum sentence of 20 years in prison, and up to $250,000 in fines.
"Drug dealers are some of the most despicable people in our society. They cause all types of pain and destruction through our families and our communities," stated Jackson Police Chief Lee Vance. "For a police officer to participate in that type of activity, I find absolutely disgusting."