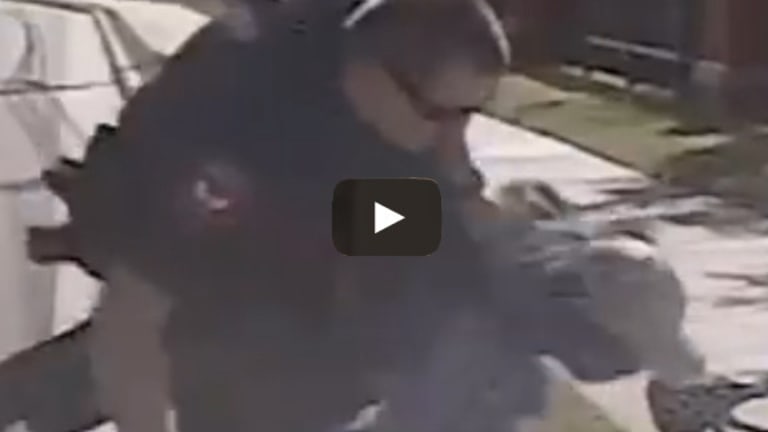 Cyclist Beat Down For Running a Red Light. Cop has Magical Dashcam Malfunction
June 4, 2014
A North Carolina cyclist has been acquitted of all charges after he was arrested for running a red light in 2013.
John Hill was stopped by police on his way to work on Sept. 28 last year. According to Officer J.A. Daniels, Hill ran the red light at the intersection of Alston Avenue and Lawson Street and was arrested after he failed to comply with police orders.
The officer told Hill that his dash cam captured him running the red light. Daniels put Hill in an arm-bar when he refused to sit down. They arrested Hill on charges of resisting arrest and running a stoplight with his bicycle.
Mr. Hill claimed that the light had turned green prior to him riding his bicycle into the intersection. The dashcam footage did not capture the driving offence in question.
"I want to sue the s--- out of this cracker. I'm tired of this racism," Mr. Hill said while handcuffed in the backseat of the police car.
Hill filed a complaint two months after the incident but failed to follow through with the Civilian Police Review Board. He claimed to have suffered a broken arm during the incident with police but has provided no medical records to support his claim.
Hill was acquitted on all charges on May 8.