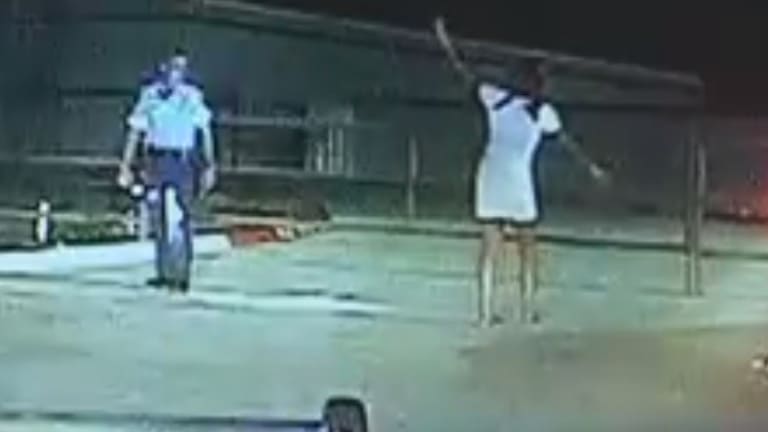 Here Is The Dash-Cam Footage Of The Drunk Judge's DWI That Prosecutors Never Saw
The prosecution conveniently lost this condemning footage during the trial, so no one has ever seen it, until now.
McAllen, Texas - Earlier this week we published an update on the story of Nora Longoria, a Judge who got her DWI charge dismissed because there was apparently not enough evidence to prosecute her. Knowing how to play the system, the judge refused to take any type of breath or blood test, despite miserably failing the field sobriety test.
Prosecutors in the case told the reporters that they never had access to the dash-cam footage, or that it had somehow disappeared. However, weeks after the judge had her case dismissed, police released a video of her field sobriety test to the media.
In the newly released video, it is obvious that the judge cannot walk a straight line, or keep her arms extended as directed. On multiple occasions, the judge can be seen stumbling and flailing her arms around in the air.
Unfortunately, the dash-cam footage that was released to the public does not have any audio, so you can not hear Longoria pleading with officers to give her special treatment, which she had reportedly done. Allthough, for some reason the prosecution was able to watch a video of Longoria at the police station after she had sobered up.
In court, the prosecuting district attorney, Rene Guerra, watched the second video and said that the judge did not "seem" drunk, and since there was no other solid evidence presented, she was let off the hook.
The police have said that they are "not sure" why the district attorney did not get the actual video of the field sobriety test.
John Vibes is an author, researcher and investigative journalist who takes a special interest in the counter culture and the drug war. In addition to his writing and activist work he is also the owner of a successful music promotion company. In 2013, he became one of the organizers of the Free Your Mind Conference, which features top caliber speakers and whistle-blowers from all over the world. You can contact him and stay connected to his work at his Facebook page. You can find his 65 chapter Book entitled "Alchemy of the Timeless Renaissance" at bookpatch.com.