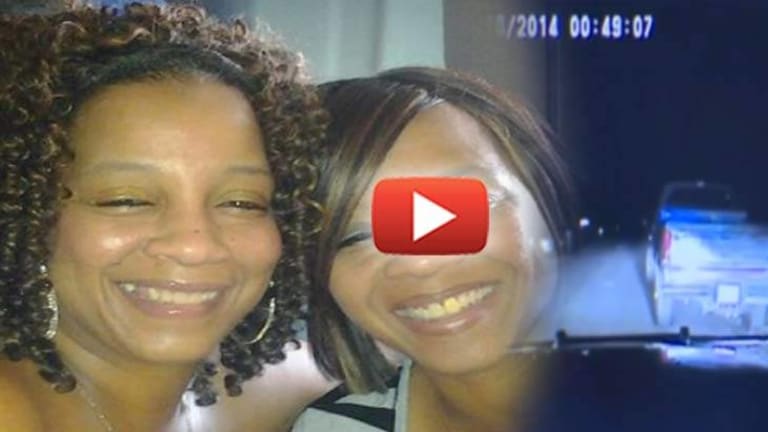 A Year After Murdering an Innocent Woman, New Video Shows Cops Lied About her Having a Gun
Newly-released dashcam footage catches multiple cops in lies and a cover-up after one of them gunned down an innocent woman as she opened a door.
Bastrop County, TX — While testifying in a murder trial on Thursday, a deputy admitted to providing false information after watching the dash cam video of a fellow officer killing an unarmed innocent woman.
Although the Bastrop County Sheriff's Office initially claimed that the woman was armed and that deputies had ordered her to drop the gun before killing her, the dash cam footage and physical evidence proved that they were lying. A police lieutenant and sergeant were also demoted after tampering with the records of the deputy who pulled the trigger.
On February 16, 2014, deputies responded to a 9-1-1 call about a fight between Chris Thomas and his father Willie. Arriving at the residence, deputies began speaking with Willie outside while his son remained inside the house loading a shotgun. In an attempt to de-escalate the situation, Willie's girlfriend, Yvette Smith, was able to convince Chris to unload the shotgun and leave it on a table.
As Smith stepped through the front door to check on her boyfriend, Deputy Daniel Willis shot her twice, killing the unarmed woman. Officers initially claimed that Smith had been brandishing a firearm and ignored their commands when Willis was forced to gun her down. But the Bastrop County Sheriff's Office retracted the statement the following day after admitting Smith had not been armed when Willis killed her.
Arriving at the scene moments before the fatal shooting, Deputy Scott Gaskamp wrote in his incident report and told investigators that the officers had ordered Smith to show them her hands, to open the door, and come out of the house. Willis also told investigators that Deputy Gaskamp had issued orders at Smith before the shooting. But the recently released dash-cam video proved in court this week that none of the deputies issued any orders before Willis opened fire.
In the video, Willis can be heard shouting, "Police!" a moment before firing two shots at Smith. Although Gaskamp initially testified that he ordered Smith to show her hands, after watching the video in court on Thursday, he admitted, "I did not say those words. It must have been a figment of my imagination."
A man can be heard in the video telling Willis, "You shot her for no reason."
"I saw a gun," Willis replied.
Later in the video, a woman can heard informing Willis, "There's a gun on the table. Nobody has the gun in their hand. She opened up the door to see what was going on."
According to special prosecutor Forrest Sanderson, Willis had no reason to feel unsafe because the deputy was armed with an AR-15, wore a bulletproof vest, had backup on scene, and was hiding behind an SUV 40 feet away from the unarmed woman when he killed her.
In March, the Bastrop County Sheriff's Office demoted and suspended a lieutenant and sergeant for tampering with Willis' training records right after the shooting. Lt. Joey Dzienowski was demoted to patrol duty and suspended for 240 hours, while Sgt. David Repka was demoted to patrol duty and suspended for 32 hours after altering Willis' files during an active investigation.
After a grand jury indicted Willis for murder and Smith's family received $1.2 million from a settlement with Bastrop County, Willis was fired from the department. His murder trial is ongoing. If convicted, he could face up to life in prison.