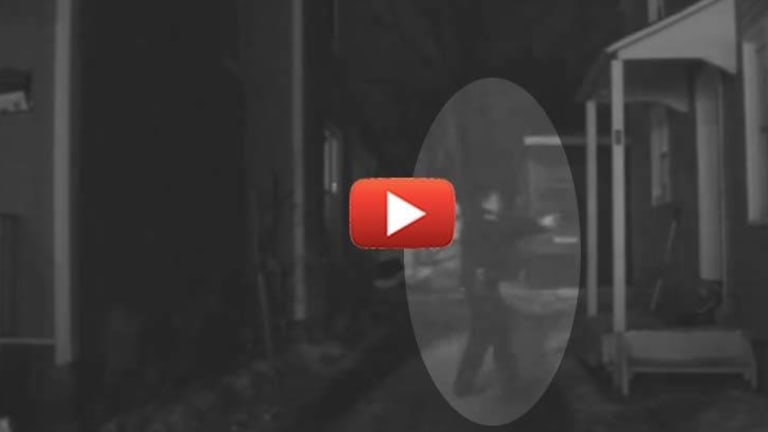 Newly Released Dashcam Footage Shows Police Killing Unarmed Teenager Tony Robinson
Madison, WI-- Dashcam footage was released on Tuesday evening showing the fatal shooting of 19-year-old Tony Robinson by Officer Matt Kenny on March 6. The release of the footage came after a day of protests following the prosecutor announcing no charges will be filed against the officer. This was the second death at the hands of Kenny.
"I am the son of a black woman who still worries about my safety. I am a man who understands the pain of unjustified profiling and I am the first district of attorney of color not only in Dane County but in the state of Wisconsin." Dane County District Attorney Ismael Ozanne said as he announced his decision.
" width="791" height="444" frameborder="0" allowfullscreen="allowfullscreen">
The incident began when three 9-1-1 calls came in reporting Robinson's erratic behavior. The first call was from his friend, who reported that Robinson had taken shrooms, was acting outrageous, and chasing people. The second call was from a caller who claimed that a "light-skinned" man had attacked him at a gas station. The third call was from someone who claimed Robinson tried to choke them.
The toxicology report found that Robinson had marijuana, Xanax and mushrooms in his system.
Instead of treating this as a mental health crisis, the police showed no care or effort to de-escalate- shooting Robinson from outside the door of the apartment within 22 seconds of arriving. Robinson was unarmed.
The officer claims that after he announced himself at the top of the steps, he was thrown into a wall by Robinson. Afraid he would be struck again and lose consciousness, he exited the home and fired, shooting the teenager seven times in three seconds.
It is impossible to really know what happened on that tragic evening, in part because the police have broken the trust of the people for years. Every death must be looked at with extreme scrutiny, as the police, the prosecutors, and the unions who protect them have proven they will stop at nothing to retain their impunity. There is even more cause to treat this case with skepticism, as this was not Kenny's first time killing someone while on duty. The only reprimand Kenny has received in his 13 years on the force was for leaving his gun in a public restroom, the same year he killed 48-year-old Ronald Brandon. Not only was he not reprimanded for the 2007 death of Brandon, but he was given a Medal of Valor for his kill. Brandon was holding a pellet gun- the police claim it was a suicide by cop. As Robinson's name is criminalized and dragged through the mud this week, remember that everyone is supposed to be entitled to their day in court, and he had never killed anyone. Officer Kenny has, twice. "Despite this outcome, our hearts go out to Mr. Robinson's family, and we appreciate the challenges and emotions that this incident has inspired. As a city, we must now come together to engage in a communitywide dialogue to strengthen the relationship between law enforcement and the people it serves, and to otherwise move forward in a way that protects all of our citizens and the officers that police our streets." Jim Palmer, the executive director of the Wisconsin Professional Police Association said in a statement that was highly unlike something we would hear from the PBA.

"In 129 years since police and fire commissions were created in the state of Wisconsin, we could not find a single ruling by a police department, an inquest, or a police commission that a shooting was unjustified." Michael Bell wrote in a piece for Politico last year.