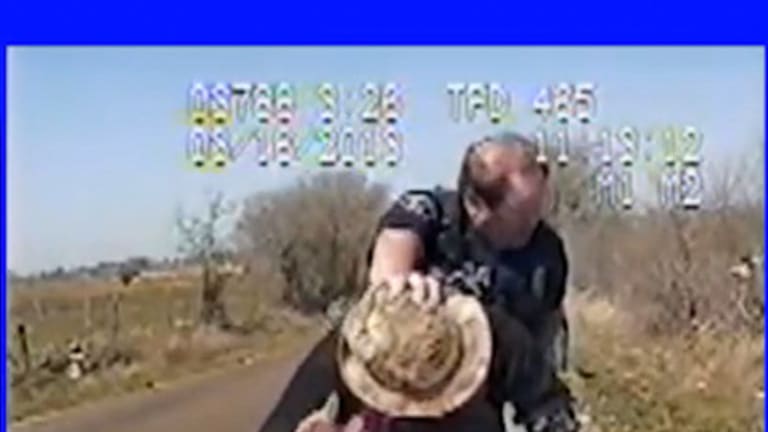 Dashcam Shows How Close a Veteran Came to Losing His Life for Lawfully Open Carrying
Police dashcam footage of the arrest of Army Master Sergeant CJ Grisham has surfaced, and reveals how dangerously close the decorated veteran came to losing his life in an altercation with Temple, Texas police officers.
In a disgusting and illegal stop these tyrants harass and unlawfully detain a man and nearly escalate the situation to violence for responding to a sheepish 911 call of someone who saw this man with a gun and got scared.
Warning the jackboot tyranny in this video will BOIL YOUR BLOOD!
CJ Grishan also released this video after he was found guilty of interference with public duties, that clearly shows police corruption.