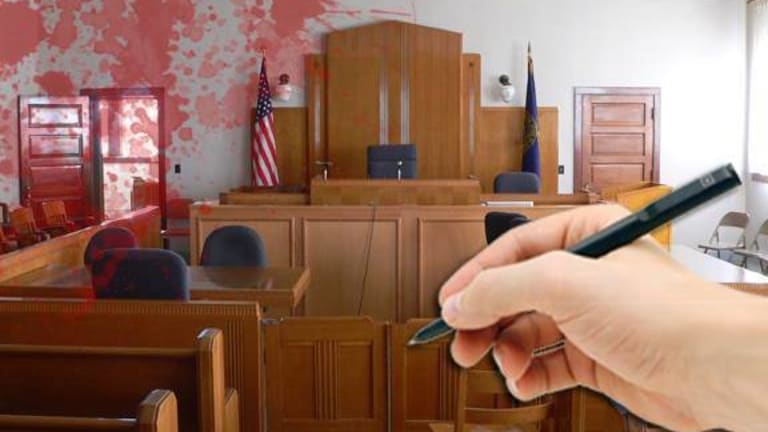 Defendant Killed in Courtroom for Wielding a Pen in a "Threatening Manner"
April 22, 2014
Defendant Siale Angilau, was shot and killed by US Marshals on Monday after he "grabbed a pen and rushed the witness stand."
Apparently a man with a pen, in a room full of government officials trained to "prevent crime," justified the multiple shots fired.
It is a good thing that no one else was killed by this aggressive show of force.
Do not misinterpret the fact that we are calling out the US Marshal's use of excessive force for sympathy towards a potential criminal. The two are mutually exclusive.
However, a man is dead now, and others were put in danger because of a trigger happy cop who couldn't figure out how to detain a man, despite having a room full of people that could have helped him.