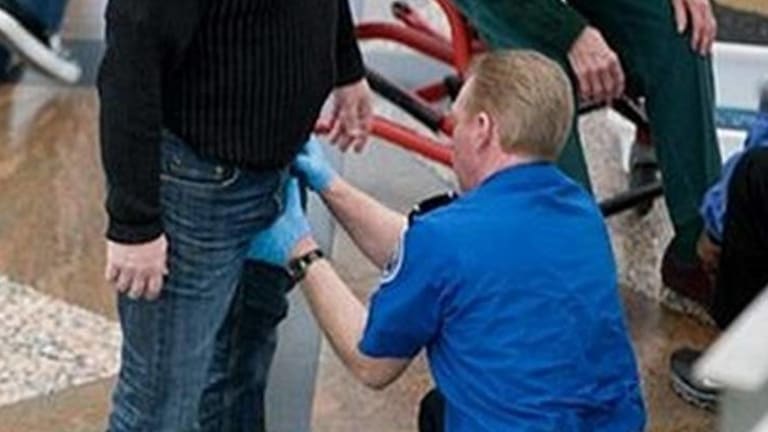 TSA Agents Caught in Disgusting Groping Conspiracy to Target Passengers and Molest Them
A former TSA agent is blowing the whistle to expose a sick game played by fellow agents, targeting passengers for molestation.
Denver, CO -- Two Denver TSA agents have been fired after a former employee came forward, exposing a sick game developed by the two in order to molest unsuspecting male passengers.
The former TSA employee, who wished to remain unidentified, claims he was not the only agent aware of the vile conspiracy. He told a local CBS affiliate, "There was more people that knew it was going on. They made it seem like a game, they were having fun with it…I had heard them saying it was just a game. It's a really sick game to play."
He went on to state that he tried to get more information on the scheme, but the clique was much like a secret club, communicating through text messages and private group chats.
"They kept it quiet. I would ask questions, but it was almost like an exclusive group for them. They had a group chat at work. I definitely know that because of the group text and chat there was more people that knew it was going on. There could be numerous people who knew it was going on."
The former agent alerted supervisors of the disgustingly clever game last November, according to a Denver Police Investigation.
The investigation of the two agents revealed a disturbing system in which an agent would alert his female coworker of passengers he found to be attractive with a secret signal. According to the police report, the female agent would falsely categorize the passenger as female in the system, triggering a pat-down.
Officials conducting the investigation observed the male agent fondling the targeted passengers groins and buttocks with his bare hands, which, according to TSA regulations, is strictly forbidden.
According to one investigator, the female agent has confessed to her role in the conspiracy, admitting to having targeted at least ten passengers for molestation.
The TSA released a statement, saying, "These alleged acts are egregious and intolerable. TSA has removed the two officers from the agency." The names of both agents are being withheld.
Numerous passengers have come forward, believing to be victims of the sick game. Prosecutors are looking into their claims but have declined to file a charge of unlawful sexual contact as none the victims have yet been identified. They are considering filing a different charge, according to office spokesperson Lynn Kimbrough.
This is yet another example of how important it is to assert your right to privacy. It is absolutely vital for all of us speak out any time our rights are being violated, in order to prevent these horrific situations from happening in the future.