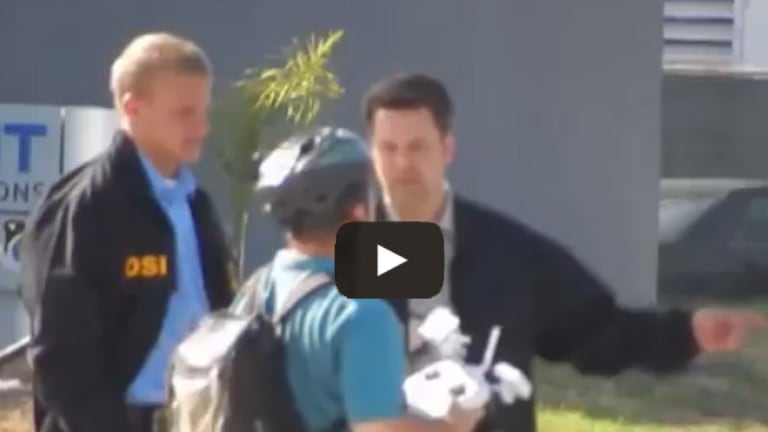 Department of Defense Harasses Citizen With Drone
June 20, 2014
El Segundo CA -- The Los Angeles Air Force base was on "lockdown" following a report of a suspicious man carrying a bag on base.
Corporate media showed up and dispatched 3 helicopters in the air.
However, when Tom Zebra attempted to launch Air Zebra for a birds eye view, federal DoD agents confronted him and gave threats about vague laws that they couldn't cite.
Apparently Americans must be forced to get their information from people rich enough to buy their own pretty helicopters with one of these magic sets of letters on it, ABC, NBC, CBS, and FOX.