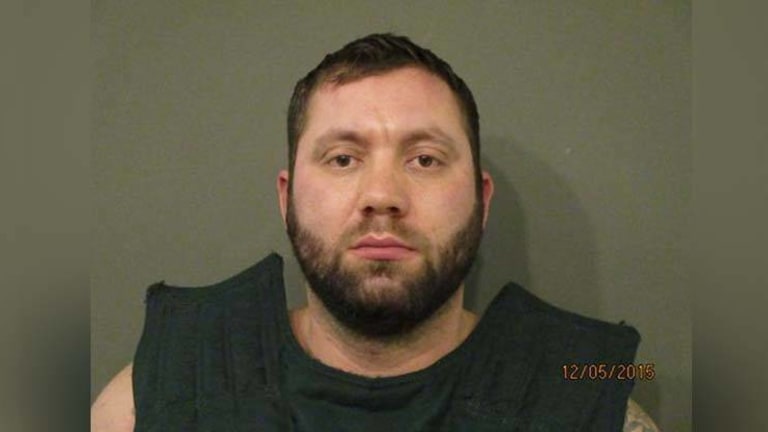 Cop Charged with Murder and Manslaughter in 2 Separate Fatal Shootings Gets His Job Back
Thanks to the police union, an Ohio cop who shot and killed two innocent people has been reinstated.
Waverly, OH — Indicted on five counts, including felony murder and reckless homicide, Pike County Deputy Joel Jenkins was officially reinstated on Tuesday after the sheriff recently fired him for shooting his neighbor to death while drunk. Although the police union fought to reinstate the negligent deputy, the sheriff refuses to place him back on duty or issue him another paycheck.
At 11:40 p.m. on December 3, Deputy Jenkins called the non-emergency line at the sheriff's office to report his neighbor, Jason Brady, 40, had been accidentally shot. Officers arrived to find Brady deceased with a bullet wound to the head. Clearly inebriated, Jenkins admitted to killing his neighbor while showing off a gun that he possibly received from Pike County Prosecutor Rob Junk.
Charged with involuntary manslaughter, Jenkins was arrested the next day and fired later that weekend. On December 10, a special grand jury indicted Jenkins for reckless homicide, involuntary manslaughter, and tampering with evidence in the case of his neighbor's death. According to neighbors, Brady used to feed and walk Jenkins' police dog.
Jenkins was also charged with felony murder and reckless homicide for the March 28 death of Robert Rooker, 26. Officers began pursuing Rooker for driving 52-mph in a 45-mph zone. After crashing his vehicle, Rooker died after Jenkins reportedly shot him to death. Placed on paid administrative leave for his involvement in Rooker's death, Jenkins was drunk and off-duty when he admittedly killed Brady a few months later.
Even though Pike County Sheriff Charles Reader fired Jenkins earlier this month, the police union representing the disgraced deputy fought to have Jenkins reinstated during a pre-disciplinary hearing on Tuesday. According to Catherine Brockman, executive director of the Fraternal Order of Police, Ohio Labor Council Inc., Sheriff Reader violated the union contract when he fired Jenkins without due process.
Although Reader declared he has no intention of ever paying Jenkins again, Pike County Labor Consultant Bob Cross stated, "We may owe the gentleman a few days pay."
Determined to fire Jenkins again, Reader believes the union is merely attempting to preserve some pay for the fallen deputy. But Reader announced, "He will never work in this department again."
Before joining the Pike County Sheriff's Office in 2012, Jenkins had briefly been a deputy in Fayette County. According to Fayette County Sheriff Vernon Stanforth, Jenkins had been reprimanded for driving his cruiser into an elderly man at a crosswalk.