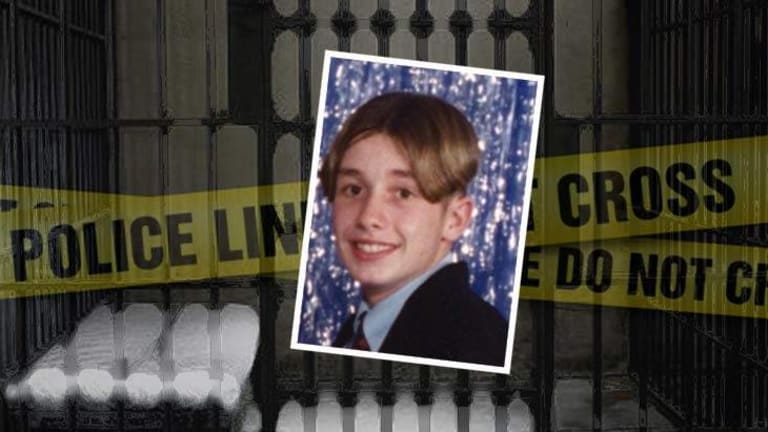 Deputy Kills Autistic Man For Disorderly Conduct by Smashing His Skull
An Ohio Deputy is under investigation after killing a mentally disabled man by smashing his skull into concrete.

Mount Vernon, OH -- A Knox County deputy is now being investigated after he fatally assaulted 33-year old David Dehmann on April 21. Dehmann was autistic and had Tourette's Syndrome, and was well-known by the local law enforcement.
The family is clearly devastated. Dehmann's step-mother Melissa spoke on the tragedy, saying "He might have had his issues in the past and everything, but he didn't deserve to die because of this."
Mount Vernon police picked up Dehmann on the 21st for being intoxicated but was released within a couple hours after being cleared by a hospital for release. At 7:43pm that same day, he was arrested near a public school for disorderly conduct - harm to self, at which point he was taken to Knox County Jail by MVPD Cpl. Travis Tharp when things took a turn for the worse.
"We got a phone call at 4:00 a.m. from his mom just stating that he was in Grant Medical Center with head trauma, and we need to get there," Melissa Dehmann said.
According to the team responsible for his death:
"While Dehmann was in the jail's intake area he became aggressive with the jail staff making an aggressive move towards Deputy [Chase] Wright. Mr. Dehmann did attempt to hit Dep. Wright in the face, causing Dep. Wright to place Mr. Dehmann into a takedown hold, taking him to the ground to get control of him. Once control was gained, it was found that Mr. Dehmann had hit his head on the floor during the incident. Mr. Dehmann was transported to KCH ER by Mount Vernon medics for a medical evaluation."
Deputy Chase Wright smashed a mentally-disabled man's skull into the ground, killing him.
David Dehmann, the victim's father, said, "I'd like to know, I want to know what happened when my boy's head hit that concrete. I want to know what happened." The family is awaiting the results of an autopsy, and the incident is being investigated by The Ohio Bureau of Criminal Investigation.
Unfortunately, since police have such an extensive history of lying about the murders they commit, it's easy to be highly skeptical of the narrative put out by the people responsible for this man's death. It's possible that the autistic 33-year-old was not easy to manage, but the department was well-aware of the man's conditions and should have responded accordingly. There is surveillance footage of the incident, but authorities have stated that it will not be released. Not shocking, as police departments tend to avoid incriminating themselves.
David Dehmann's was the father of a 5-year old little girl, leaving her parentless as her mother also died this year.