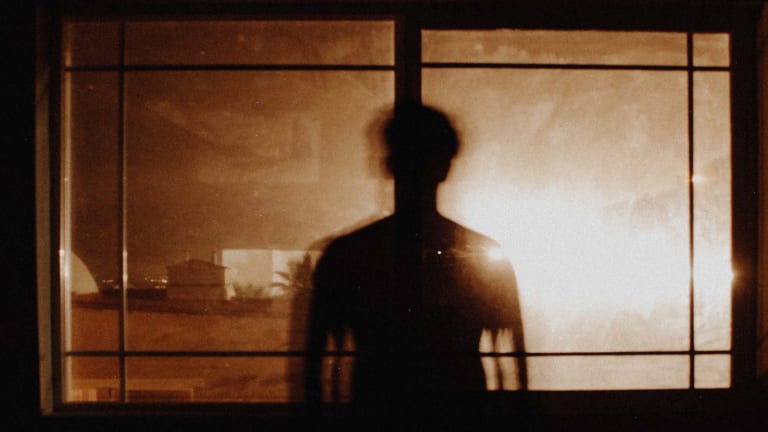 Pedophile Cop Arrested for Masturbating Outside Child's Bedroom Window
A Brooklyn Detective was arrested in Rockville, NY, masturbating while peering through a child's window at 2:30 am Sunday.
Rockville Center, NY -- Police investigators were perplexed after a series of Peeping Tom incidents occurred in their town. On at least three occasions, a man would go up to someone's home, shine his cell phone light into the window of the home, and when someone eventually noticed the stranger standing in their yard, the man would then turn the light onto himself, spotlighting his exposed genitals.
The mystery, however, was solved Sunday night, when police nabbed their man. No. Literally. He was one of their own. It turns out the Peeping Tom/Flasher villain was a veteran detective of the New York Police Department, who served in a precinct in Brooklyn. Detective Robert Francis was arrested and taken into custody after a homeowner called police to complain of yet another nude flasher. When police arrived, they reportedly found Francis masturbating while peering through a child's window. Francis was arrested at 2:30 am on charges of public lewdness and endangering the welfare of a child.
Francis has not been fired, suspended, or even sent home on leave. Instead, the police department opted to place the detective on "modified" duty. As The Free Thought Project has consistently reported, often when a police officer is being investigated, he/she will be given paid leave while the inquiry is conducted. In Francis' case, he hasn't been given leave and has been allowed to keep his job, all the while still facing criminal charges following his arrest.
According to PIX 11 News, fellow police officers are describing Francis' actions and his subsequent arrest as a "betrayal of the badge." We at The Free Thought Project couldn't agree more. But, sadly, many times, these same heinous crimes are covered up by police departments hoping the entire incident will simply go away. Worse still, those same officers are allowed to keep their jobs, thanks in part to the hard work of their police unions, superiors, or arbitrators.
One neighbor said of Francis' actions, "I think it's really disgusting and kind of unthinkable what he was doing," said one neighbor interviewed on the scene. Another neighbor, who was also exposed to the flasher's genitals, described what the man was doing. "He was just out, you know, naked, in the middle of 21 degree weather, and was showing himself off," she said. "I spoke with the mother and she said her daughter is very shaken up about it. And I don't blame her. It's just very disgusting," the victim said after speaking to the latest family devastated by the detective's actions.
Police said the flasher had a habit of exposing himself while standing in the yards of his victims, even going so far as to tap on the victims' windows before exposing himself. But this latest incident is the first reported one where they learned the perpetrator was masturbating. They won't say, however, if Francis is connected to the other series of events, but it is likely no coincidence.
Giving credit where credit is due, the Rockville police did an excellent job of catching the offender who'd been terrorizing the town's residents who lived along Seaman and Lakeview Avenues. But we do have a few questions which remain unanswered. Does Det. Francis have a history of these types of incidents the various police departments where he's worked have covered up? And are there any other victims out there who've been hurt by his actions. If so, the public has been encouraged to contact the Rockville Centre Police Department at 516-766-1500.