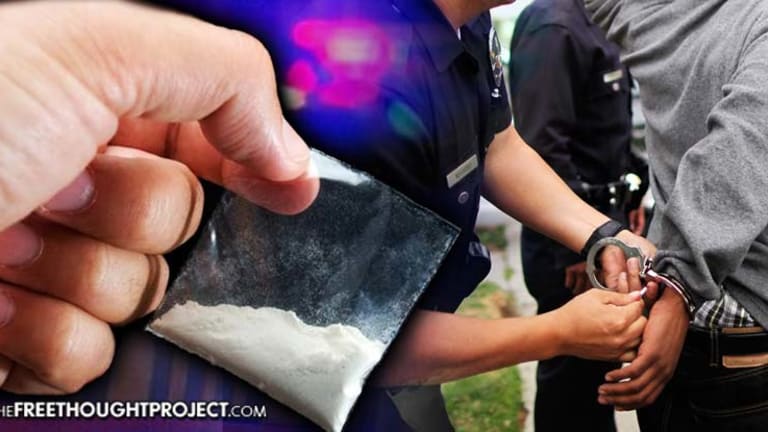 Cop Caught on Video Threatening to Kill Two Kids, Plant Cocaine on Them Gets Vacation -- Not Fired
A cop in Massachusetts has been given a vacation instead of being fired after he threatened to kill two teens and plant cocaine on them on video.
Springfield, MA -- Some residents and public officials of Springfield Massachusetts are wondering what it takes to get a police officer fired after a narcotics detective reportedly threatened to crush the skull of a juvenile joy ride suspect and plant cocaine on his body.
The incident took place in February when Detective Gregg Bigda interrogated two of three juveniles who were suspected of taking an unmarked police car left idling outside a pizza shop. Bigda has been a police officer for more than 20 years, with more than 12 years of service as a detective.
Bigda reportedly told one of the teens he'd crush his skull and plant a kilo of cocaine on his body, supposedly to make his death look drug related. The video recording of the interrogation was ordered sealed by a judge to protect the identities of the underage youth involved in the crime.
But word of the threats led to an investigation which ultimately found Detective Bigda guilty of having violated department policies. He was ultimately suspended without pay for 60 days as a result of an internal affairs investigation. But that punishment wasn't enough for many residents and public officials who say his actions warranted his firing.
Springfield's Mayor Domenic Sarno says he supports Police Commissioner John Barbieri's decision to suspend Bigda, instead of firing him. He says that move would not have been successful because he would have likely won an appeal to the firing and the city would have been obligated to rehire Bigda.
"I am not happy about it. This is what was recommended," Sarno said. "It's a severe, most severe suspension of 60 working days without pay and retraining." But Mayor Sarno and five other councilmen, in an apparent attempt to be transparent, are calling on the video, as much of it as possible, to be released to the general public and the media.
While the public and the media haven't been privy to seeing the video and hearing Bigda's alleged murderous threats, defense attorneys who represent accused criminals involved in drug cases of which Bigda was involved, have been given copies of the video. They're now being permitted to use Bigda's comments in defense of their clients, some of whom have already seen their sentences reduced. As a result, an alleged heroin dealer was released after having served only 3 years in jail awaiting trial, due in part to Bigda's involvement as a potential witness in the court proceedings.
Bigda's actions, according to City Councilman Adam Gomes, have cost the city an untold amount of money as Bigda's death threats and threats of planting evidence have called into question all of his involvement with alleged criminals and their cases.
"It is a public safety issue with the opioid crisis and now some of these big dealers are going to be coming back to our communities," said Gomez. "We spend a lot of money trying to lock these people up and now look at what we are going to do," referring to being forced to let hardened criminals walk free.
Whether or not Bigda is a crooked cop, who goes around doing what he threatened he'd do to the teens is anybody's guess. However, many politicians are already voicing their own outrage over commissioner Barbieri's decision to let Bigda off the hook with what some are calling a slap on the wrist.
Springdale City Councilor Justin Hurst asked, "I think we have to ask when it comes to this case, at what point, at what standard is there when the commissioner feels a cop should be terminated?" The case against Bigda underscores how tolerant police departments are to their officers, while other professions, such as the teaching profession, may not be as lenient.
The Springfield Police Departments handling of Detective Gregg Bigda may lead many to question, once again, why it is that abusive police officers seem to be held to a lower standard that the rest of America's workforce. For example, if a teacher was filmed on tape threatening to crush the skull of a student or threatened to falsely report to administrators he or she had found drugs on a kid, would that teacher be allowed to continue teaching, even after being suspended without pay for two months?
Bigda's case has cost the taxpayer an untold amount of money, may very well have traumatized the young men involved, and may now serve to further illustrate the need for more effective police accountability.