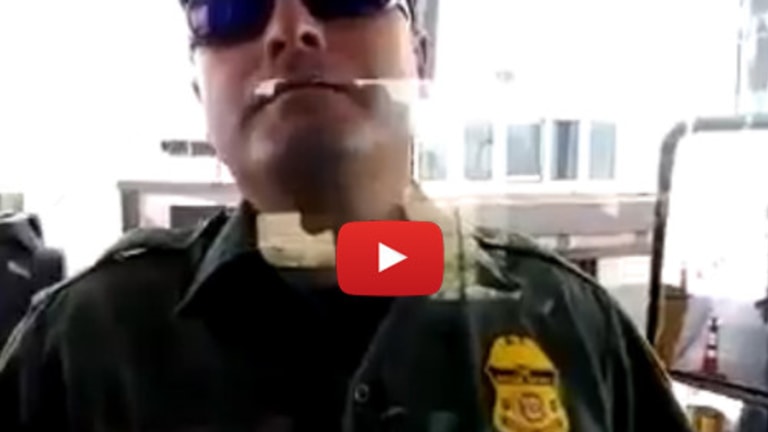 If Everyone Went Through DHS Checkpoints Like This Guy, Maybe They Would Cease to Exist
Matt Agorist
August 4, 2014
In recent years the Department of Homeland security has setup constitutionally questionable "security checkpoints" up to 100 miles inside U.S. Territory.
If you should drive into one of these roadblocks, you are not required to answer the agent's questions (usually starting with "Are you a United States citizen?"). Nor are you required to consent to any searches.
By refusing to answer these questions you are flexing your rights and showing the establishment that you will not stand for such Nazi-esque tactics. As a free human being you have the right to travel without being subject to unreasonable search and seizure.
Russell Alabama, aka FreedomTrucker, was doing exactly that in the video below, flexing his rights.
This type of refusal to answer questions, while seemingly simple, makes a powerful statement. It is a way of telling the police state that you will not consent to tyranny.
This was FreedomTrucker's first attempt. Here is how he described it to the Free Thought Project.
Being an over the road truck driver under federal regulations I'd thought I would give the Las Cruces NM border patrol a try. Very nervous and with my Southern drawl I so didn't answer the Tricky question from the cop about my accent.
Despite the round about attempt of border agents to get Russell to answer, he maintained composure and did not.
Great Job FreedomTrucker, we look forward to seeing your future rights flexing moments!