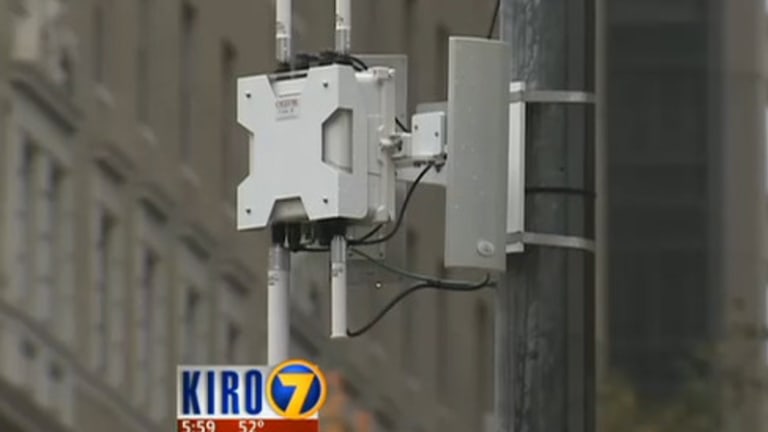 DHS Funds 1984-Style Total Tracking System, Your Every Move is Now Subject to Review
1984 is here. Funded by DHS, Seattle has instituted a network of wifi boxes that can track every move that you make. As you walk down the street you can actually see the boxes visually and on your phone showing up as wifi hotspots.
Department of Homeland Security funded the network to the tune of $2.7 million dollars that consists of white boxes placed all over the city that can record the last 1,000 locations of a person using their cellphone's MAC address.
The implications for this technology or horrifying, imagine if Nazi Germany had this technology.
According to KIRO Seattle,
The network includes 160 wireless access points that are mounted on poles across Seattle. Every time a device looks for a Wi-Fi signal and the access point recognizes it, it can store that data. The manufacturer of the network points out in a manual that the mesh network can store IP addresses, device types, applications used by the devices, current location, and historical location. This information can be stored and connected for the last 1,000 times a person is connected with a specific device. The network shows up online in public places usually as intersections in the city such as, "4th&Pike," "4th&University" and "3rd&Union."
A report by The Stranger, a weekly Seattle newspaper, exposes how the boxes, which are attached to utility poles and include vertical antennae, can track cellphones even if they are not connected to the system's wi-fi network.