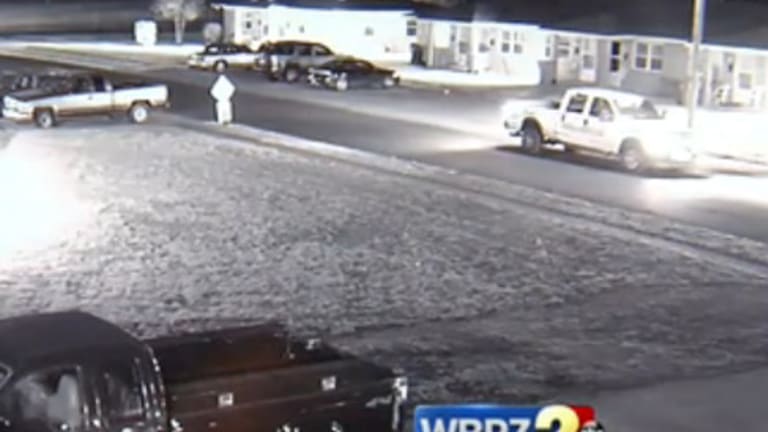 Disgraceful: Cop Arrests Firefighter Responding to 911 Call, Again!
March 28, 2014
Yes, this is yet another instance of a power tripping cop arresting a firefighter rendering aid.
During a Monday night emergency, a police officer handcuffed and detained a volunteer firefighter after the firefighter refused to move his fire truck.
The emergency call was made around 10 p.m. in the 100 block of Cherry Street. The incident was caught on surveillance camera at the Housing Authority in New Roads.
A witness to the ridiculousness, Joyce Harris, said that the moment the New Roads officer showed up he demanded that the volunteer firefighter move his truck from the street as the lights flashed. When he didn't, he was placed in handcuffs and put in the back of a police car for nearly 15 minutes.
Surveillance cameras at the Housing Authority in New Roads captured it all. A volunteer firefighter was first on the scene on Cherry Street. In the video, you can clearly see his emergency lights flashing while his fire truck was parked.

According to state law, RS 14:327, "It shall be unlawful for any person...intentionally hindering, delaying, hampering, interfering with, or impeding the progress of any regularly employed member of the fire department...or any volunteer fireman."
If convicted of violating that law, there are hefty fines and possible jail time.
However, the likelihood of this officer getting anything more than a paid vacation for this incident is slim to none.