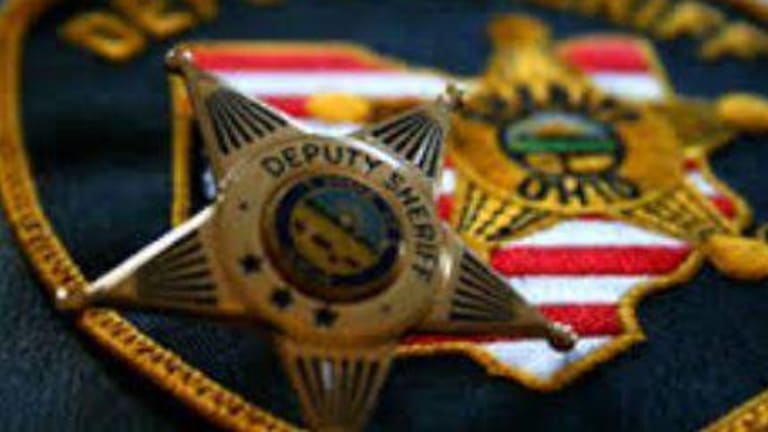 Dispute Over Raid on Wrong House Sets Off Turf War Between Two Police Departments
April 29, 2014
On March 25, 2014, the Huron County Sheriff's Department in Ohio made a huge mistake, and has since embroiled the entire community into a huge mud-slinging contest. It all started when HCSO deputies burst into John Collins' apartment and forced him to the floor at gunpoint, stating that they had a warrant. The information that has come forth since then brings up a lot of issues, but not much has been resolved.
It came to light that the HCSO deputies in question were given concrete information by Norwalk PD that the man listed in their warrant hadn't lived at the address listed for 2 years, if ever. They also gave the deputy in charge the man in question's correct address. However, all that information went in one ear and out the other, as the HCSO decided to go forth with their illegal search warrant, and deemed it necessary to use force.
In the aftermath, NPD officials have come forward to say that HCSO messed everything up, did it against their advice, and to top things off, this isn't the first time. NPD asked HCSO last year to slow down on their in-town investigations due to public safety concerns and NPD investigations being lost in the shuffle. At this time, the NPD has stated publicly that their officers have all been told to avoid interactions and joint investigations until further notice.
Today, another big issue has come out in the public eye. A Norwalk woman, Jessica Rothgeb, with a suspended license backed her car into an unmarked NPD surveillance vehicle almost three weeks ago. As the events unfolded, the HCSO was called in to help with the situation. The unlicensed woman stated that she was detained against her will, because the officers said she could not move her vehicle until the report was filed. After 15-20 minutes with no response from detectives, she was permitted to walk to the bus stop and meet her children. After awhile, the detective showed up and took everyone's statements. Rothgeb did not have proof of insurance, which she was asked to bring to court; and was charged with driving under suspension.
Two days after the incident, the detective returned to the woman's home, at which time she decided to file charges against the officers for menacing. She felt they were rude and unfair to her during the entire incident, and wanted justice. However, Norwalk PD feels that this is another piece in a bigger puzzle of their battle with HCSO.
The detective who is handling Rothgeb's case, Eric Bardar, was recently stopped by NPD for using an unmarked HCSO vehicle and "blowing" through stop signs in Norwalk. NPD contends that they are being targeted due to remarks made about the Bardar incident, as well as previous statements about no longer working with the sheriff's office. All that Norwalk is asking is to allow their detective unit to investigate and move forward with crimes, allowing the HCSO to help out smaller rural communities who don't have detectives on their force.
People in the community are now left wondering, how is this mud-slinging going to help anyone? Someone needs to come forward and admit their mistake in the botched raid, but in my opinion, NPD's statements and theories are going to cause more harm to them than good in the long-run. How many of these "bad people" are going to be let off on technicalities? How many more innocent people are going to be held at gun-point? If nothing is changed, if no boundaries are made, these ridiculous events are going to keep occurring, and the few citizens who still hold trust and respect for their public servants are going to give up and walk away like so many others already have.