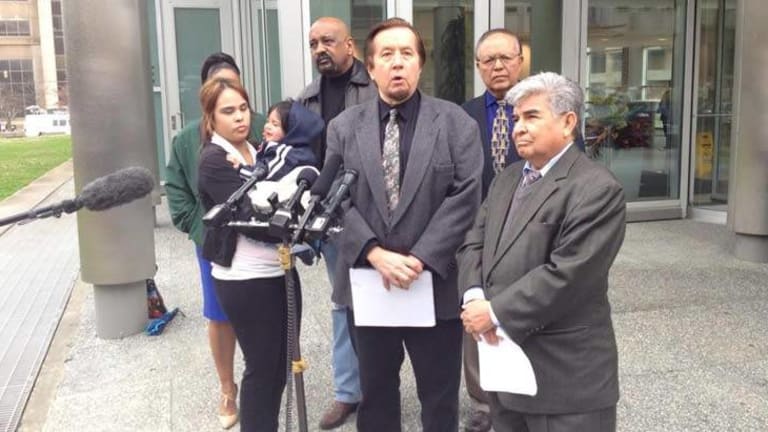 DA Employee Fired After She Refused to Consent to an Illegal Police Search
Houston, Texas - Denise Garcia, a former employee with the Harris County District Attorney, was recently fired after she refused an illegal police search.
On November 14th, Garcia was taking her infant son to see a doctor when she was pulled over by Houston police. The police officers then attempted to search her car, but knowing that it was not legally required, she refused the search.
"As a law-abiding citizen, as someone who honors her job, it was just surprising what happened. It's unfair. It's unjust. I did nothing wrong,"Garcia said in a press conference on Thursday.
The police then became aggressive with Garcia and her boyfriend who was a passenger in the vehicle at the time. The police handcuffed the couple and placed them in different cars, leaving two small children in the back seat. The police then searched the car without permission and deleted cell phone camera footage of the police stop from Garcia's Phone.
A female officer was then called to thoroughly search Garcia, even checking her bra and pants. After being held for over an hour, Garcia was finally able to leave with her children. The boyfriend, who has not been named in public records was taken into custody, but the details of his arrest are unclear.
Soon after, Garcia filed a complaint against the officers. Shortly after filing the complaint, Garcia was informed by her employers that she was being investigated for the traffic stop that occurred that night. Then on December 19th, she learned that she was being fired.
The District Attorney's office claims that Garcia is guilty of breaking office policies, but they won't say which ones.
"The decision to terminate Ms. Garcia was made after a careful investigation in which she was given an opportunity to be heard. Based on the results of this investigation, we determined that Ms. Garcia had violated office policy," Harris County District Attorney Devon Anderson said in a statement.
Garcia's attorney, Randall Kallinen, said that she was fired for "exerting her constitutional right to complain about her traffic stop" and that she has a perfect employment record with Harris County.
John Vibes is an author, researcher and investigative journalist who takes a special interest in the counter culture and the drug war. In addition to his writing and activist work he organizes a number of large events including the Free Your Mind Conference, which features top caliber speakers and whistle-blowers from all over the world. You can contact him and stay connected to his work at his Facebook page. You can find his 65 chapter Book entitled "Alchemy of the Timeless Renaissance" at bookpatch.com.