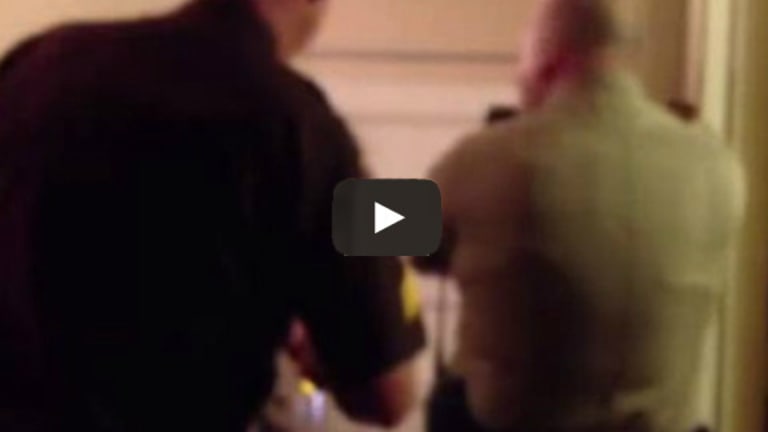 Disturbing Home Video Released of Police Killing a Man in His Bathroom
A family has released video of a police shooting that left their loved one dead. The family is now calling a federal investigation into the shooting they say was unjustified.
Fort Bend County Sheriff's deputies arrived at the home of Michael Blair in response to a 911 call for help, on the night of Nov. 4 2013.
Blair, who has been diagnosed as a paranoid schizophrenic, had barricaded himself in the bathroom with a knife, threatening to kill himself.
When police tried to get Blair out of the bathroom, they resorted to drill instructor methodology of yelling and screaming, which then escalated to several tasings.
Eventually Blair was pushed to his limits and lunged at one of the deputies. He was shot multiple times and was killed.
This video is but another tragic example of the level police incompetence when dealing with the mentally ill.
A recent report out of California showed that the overwhelming majority of police have not completed state certification that focuses on the training in dealing with mental illness, suicide behavior, and drug use.
Instead of compassion and patience, which should be used in dealing with mentally unstable people, we see screaming and violent escalation.
The incompetence and negligence is rife throughout all levels of law enforcement which is why the deputy who conducted the shooting was not charged and the department calls his actions "justified."
Next time you pick up the phone to dial 911, remember this story, and the hundreds of other stories in which the police have shown up to a situation only to turn it violent and deadly.