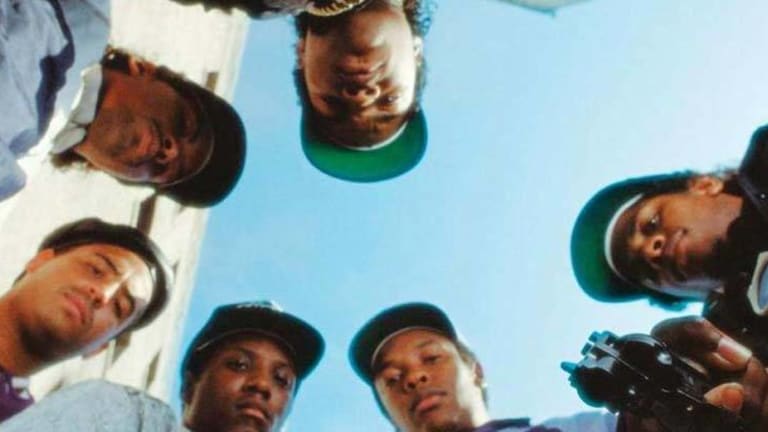 DJ Charged with Disorderly Conduct For Playing "F**k Tha Police" in a Bar
The officers raiding the bar claimed that the DJ was attempting to incite a riot.
Westfield, MA - A bar was raided by police during a packed event because they were concerned that the building was over capacity. They then charged the DJ with disorderly conduct for the music he chose to play while the police were evacuating the building.
The bar was around 100 to 200 people over capacity, but this often happens when live music events take place in bars because the capacity is typically estimated for a restaurant, considering tables on the floorspace and aisles for people to walk. When the tables are taken out, and a bar is set up for a live music event, the amount of people who can safely occupy the area more than doubles.
Unfortunately, police decided to shut down the event anyway.
As police were shutting down the event, 25-year-old Kashawn Harris, AKA DJ Boogy, decided to spin N.W.A.'s classic track "F*ck tha Police." He played the track immediately after police asked him to turn the music down, in an act of civil disobedience.
The officers claimed that Harris was attempting to incite a riot.
"I believed at that time the combination of alcohol, the excessive amount of people in the bar and the song that the DJ chose to play at that time was an intentional act by the DJ to incite the crowd which showed a reckless disregard for public safety," Officer Juanita Mejias wrote in her report.
Harris says that it was just a coincidence that the police had shown up while he was playing that track since it was already cued up before they entered the building. He also said that only a snippet of the song was played before he shut off the music.
"I had no intention of inciting a riot, it was just college kids having fun. For them to even think I was trying to start riots was frustrating for me. That's not my kind of background, that's not where I come from," Harris said.
Police did not say anything to Harris while they were at the bar, but later sent him a court summons which stated that he was being charged with disorderly conduct.
This legendary song has been getting people charged with disorderly conduct since it was first topping the charts, but now with NWA's music seeing renewed interest thanks to the Straight Outta Compton movie, it is happening all over again.
As we reported last year, 26-year-old Cesar Baldelomar, a Harvard University graduate, who is currently attending law school, was pulled over by police and ticketed for playing the notorious song with his windows down.
John Vibes is an author and researcher who organizes a number of large events including the Free Your Mind Conference. He also has a publishing company where he offers a censorship free platform for both fiction and non-fiction writers. You can contact him and stay connected to his work at his Facebook page. You can purchase his books, or get your own book published at his website www.JohnVibes.com.