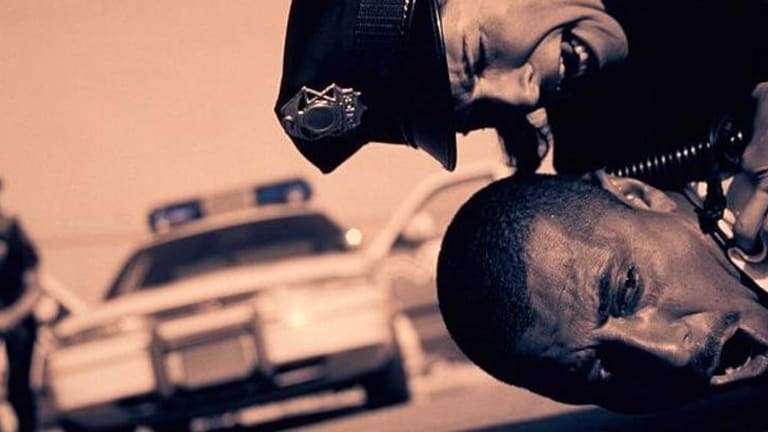 DOJ Report Claims Ferguson Police Intentionally Target Black People to Bolster Revenue
A DOJ report alleges that Ferguson police are guilty of disproportional fining and arresting African-American residents to balance the town's budget.
A US Department of Justice report, to be released this week, alleges that Ferguson police are guilty of disproportional fining and arresting African-American residents to balance the town's budget, making the lives of those unable to pay a nightmare.
Officials familiar with the report told The New York Times that it will be "highly critical" of police practices in the town, where the majority of the population is black but the police department and local government are mostly white.
Traffic fines are the town's second largest source of income, after sales tax. The DoJ report says that financial incentives are driving law enforcement to continue unfair policies, predominantly targeting African-Americans.
In 2013, African-Americans accounted for 86 percent of traffic stops, while making up 63 percent of Ferguson's population.
For those too poor to pay their tickets, routine traffic stops in Ferguson could end up in repeated imprisonment due to mounting fines.
"Because such systems do not account for individual circumstances of the accused, they essentially mandate pretrial detention for anyone who is too poor to pay the predetermined fee," the NYT cited the top civil rights prosecutor supervising the Ferguson inquiry at the Justice Department, Vanita Gupta.
Grievances against the city administration has been accumulating for years before finally erupting in the form of violent protests in August 2014, sparked by a killing of an unarmed African-American young man Michael Brown by white police officer Darren Wilson on August 9. The DoJ report will likely result in significant changes inside the Ferguson Police Department, because local officials will have to either negotiate a settlement with the DoJ or be sued by the department on civil rights charges. The Justice Department recently filed a similar lawsuit against the city of Clanton, Alabama, which imprisoned poor debtors unable to pay fines. The report is not expected to dig specifically into racial motivations behind Ferguson police concentrating their activities on African-Americans, but it will criticize police tactics as having a"disparate impact" on the African-American majority, which could be avoided.

Last summer, when the DoJ prepared a report into similar activities by the police department in Newark, it acknowledged that local law enforcement stopped African-Americans significantly more often than whites, making that African-Americans "bore the brunt" of the unconstitutional police practices taking root in the city.
"This disparity is stark and unremitting," the Justice Department wrote in that report.
Attorney General Eric Holder, the first African-American to hold that office, said last summer after returning from the epicenter of unrest in Missouri: "I wanted the people of Ferguson to know that I personally understood that mistrust. I wanted them to know that while so much else may be uncertain, this attorney general and this Department of Justice stands with the people of Ferguson."
Republished with permission from Russia Today