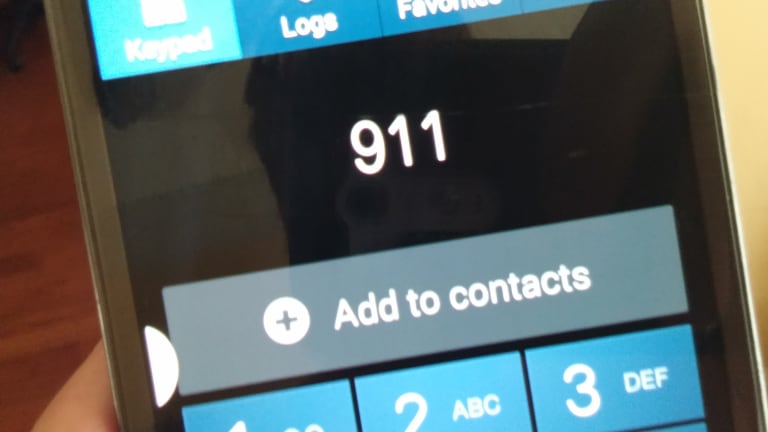 Driver Calls 911 on Cops During Traffic Stop So They Arrest Him
John Vibes
August 6, 2014
A Florida man was recently arrested in Collier County, after he called 911 on a police officer during a traffic stop. 29-year-old Judes Exantus of Immokalee, Florida was pulled over for allegedly running a stop sign. However, Judes says that he made a full stop at the stop sign, and that the officer had no reason to pull him over.
To make matters worse, the officer seemed to be stalling in allowing the man to leave, making him stay on the side of the road while he sat in his police car for an undisclosed amount of time. According to the officer, the delay was the result of a technical malfunction with the machine that was needed to create the ticket, but he never made Judes aware of this during the stop, he left the man to sit in his car with no explanation.
Looking for some sort of mediation, the man decided to call 911 to see if he could somehow resolve the situation. This was actually a smart move, because if he were to get out and approach the police car to ask the officer what the hold up was, he may not have lived to tell the story. The 911 operator failed to mediate the situation, but instead called the officer in question to report what the man had just done.
After the call was made to the officer, he arrested Mr. Exantus and took him to jail where he was later released on a $2000 bond. It is important to mention that it seems from the 911 call recording that Judes Exantus was legitimately confused by the situation and just seeking clarification on what was happening. It seemed as if Judes may have had a difficult time speaking English, and it is possible that he made an innocent mistake as a result of the language and culture barrier.
It is fairly common for people to get arrested for calling 911, earlier this year, a Detroit woman was arrested after she called 911 to request a ride home from the bar because she was too drunk to drive.
Oddly, it doesn't seem like anyone was arrested this week when the LAPD received a rush of 911 calls because Facebook was experiencing an outage.
Video -
NBC-2.com WBBH News for Fort Myers, Cape Coral
John Vibes is an author, researcher and investigative journalist who takes a special interest in the counter culture and the drug war. In addition to his writing and activist work he is also the owner of a successful music promotion company. In 2013, he became one of the organizers of the Free Your Mind Conference, which features top caliber speakers and whistle-blowers from all over the world. You can contact him and stay connected to his work at his Facebook page. You can find his 65 chapter Book entitled "Alchemy of the Timeless Renaissance" at bookpatch.com.
https://money.cnn.com/2014/08/04/news/companies/facebook-outage-911/