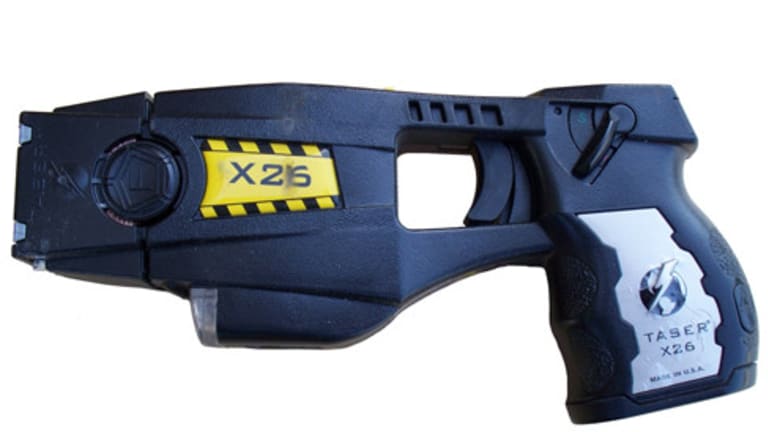 Elderly Man Tasered 6 Times and Arrested Before Cops Realized they Had the Wrong Guy
March 15, 2014
An elderly Pennsylvania man was tasered by police not once, not twice, but six times in a Wal-Mart parking lot after being mistaken for his brother, according to a suit filed in federal court.
According to the suit, Robert Gross, 76, had driven his brother, Carl Gross Sr., to see Carl's granddaughter Aug. 21, 2012 at an Allentown hair cutting salon.
Carl walked into the Cost Cutters on the 1000 block of Millcreek Road. When Carl did not return after 10 minutes, Robert Gross decided to walk to the nearby phone store to see what it might cost to replace his cell phone. Shortly after getting out of his pickup truck he encountered two Berks Lehigh police officers, the suit states.
The officers began shouting and screaming. When they reached Robert they threw him to the ground on his chest. When Gross asked what was going on, the police replied "you know."
Gross, of Schnecksville, didn't "know," according to the suit. When he asked again, the police allegedly tasered him a half-dozen times before cuffing him and pulling him to his feet. As they stuffed him into the back of their police cruiser, he spotted another set of officers arresting his brother, Carl.
Read More at Philly.com