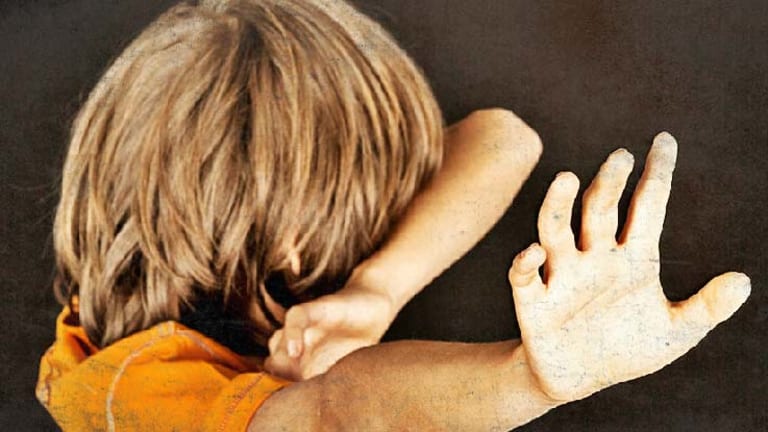 Police Exposed for Ignoring Child Rape Victims as Pedophilia Scandals Rock Britain
Multiple victims of pedophilia are now speaking out after their reports to police were met with ridicule and contempt and not taken seriously.
(RT) — Children reporting violent sexual crimes are not being taken seriously by the police, Britain's victims' commissioner, Baroness Newlove, has warned.
Newlove said the authorities are failing young people that come forward with stories of abuse, making them feel like criminals themselves.
In some cases, children said they were simply not believed or told that they were wasting the police's time.
"They didn't care because we were three teenage girls," a young woman said in describing how the police reacted to her call about an assault.
"It's like we were wasting their time. They couldn't be bothered with us."
Twelve female victims aged between nine and 17, and some of their parents, were interviewed about their experiences reporting sexual or violent crimes.
Many told the commissioner that they were not treated with the "dignity and respect" they expected, and some girls said they had felt as if they had to "prove themselves" or like "a test subject – a monkey in a cage to be prodded."
"It seems that lessons are still not being learnt about believing young victims when they come forward and taking them seriously," the report states, citing previous child abuse inquiries, including the Jimmy Savile and Rotherham grooming network scandals.
In one rape case, a teenage girl was interviewed by male officers on three separate occasions, despite asking for a female officer each time.
One young woman said her worst experience with the criminal justice system was when she was told she had only herself to blame for her own assault, as she had been "being stupid."
Police were not the only ones the report said were guilty of neglect. Youngsters also claimed social workers, teachers, and society at large were reluctant to believe their stories.
"These children and young victims feel let down by the system that is meant to protect them. It is time attitudes towards them were changed," Baroness Newlove said.
"I want to see agencies working together to make sure young and vulnerable victims feel supported through the criminal justice process. They deserve to be taken seriously, for their allegations to be thoroughly investigated, and to be treated with dignity and respect," she said.
The Ministry of Justice (MoJ) insists that it is "putting children first at every stage of the justice system" and accused the commissioner of drawing conclusions from a "very small sample of victims' experiences."
Clingy pupils could be abuse victims
Baroness Newlove's report comes as a watchdog warned teachers that the behavior of clingy or bad tempered pupils could be a sign of abuse.
The National Institute for Health and Care Excellence (NICE) issued a report in which it urged teachers to summon parents when children appear extremely upset or display strong attachments.
"We want all professionals to be aware and recognize when they need to ask questions or follow up with colleagues about a child's wellbeing," NICE's Professor Gillian Leng said.
"Not all cases will cause concern, but if we do not ask, we may miss opportunities to protect children in their time of need. I guess we can be a bit British and perhaps aren't curious enough and think we shouldn't ask the questions."
However, the watchdog did acknowledge that serious abuse is not behind all behavioral changes, as they could also be caused by the grief that comes with the death of a pet or a divorce.