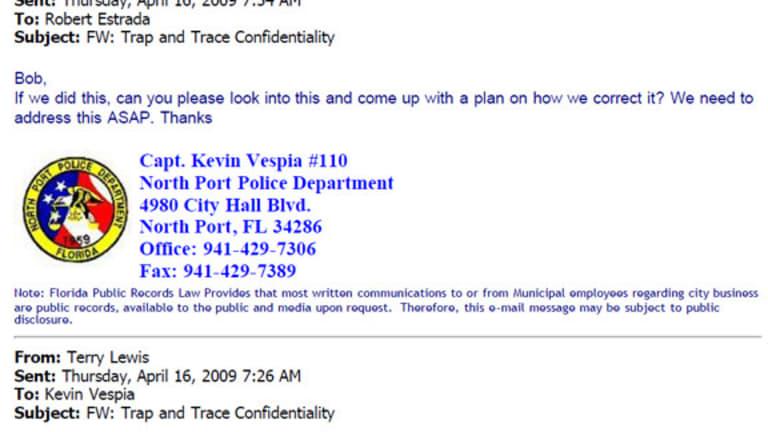 Emails Show Feds Asking Florida Cops to Deceive Judges
"In the past and at the request of the U.S. Marshalls, the investigative means utilized to locate the suspect have not been revealed so that we may continue to utilize this technology without the knowledge of the criminal element. In reports or depositions we simply refer to the assistance as 'received information from a confidential source regarding the location of the suspect.' To date this has not been challenged, since it is not an integral part of the actual crime that occurred."
June 21, 2014
Police in Florida have, at the request of the U.S. Marshals Service, been deliberately deceiving judges and defendants about their use of a controversial surveillance tool to track suspects, according to newly obtained emails.
At the request of the Marshals Service, the officers using so-called stingrays have been routinely telling judges, in applications for warrants, that they obtained knowledge of a suspect's location from a "confidential source" rather than disclosing that the information was gleaned using a stingray.
A series of five emails (.pdf) written in April, 2009, were obtained today by the American Civil Liberties Union showing police officials discussing the deception. The organization has filed Freedom of Information Act requests with police departments throughout Florida seeking information about their use of stingrays.
"Concealing the use of stingrays deprives defendants of their right to challenge unconstitutional surveillance and keeps the public in the dark about invasive monitoring by local police," the ACLU writes in a blog post about the emails. "And local and federal law enforcement should certainly not be colluding to hide basic and accurate information about their practices from the public and the courts."
The U.S. Marshals Service did not respond to a call for comment.