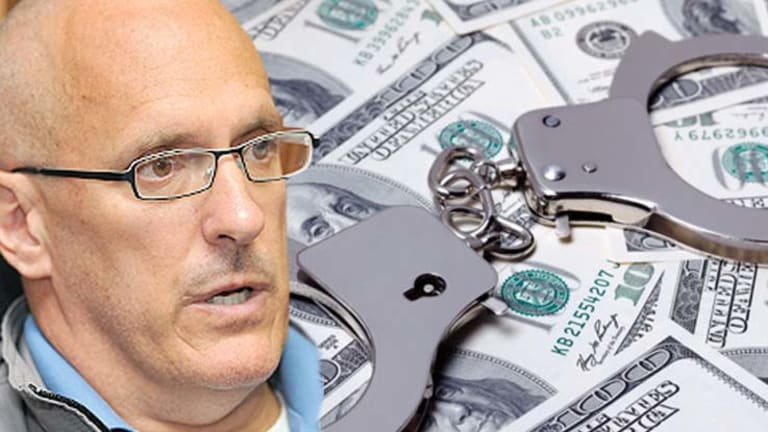 EXCLUSIVE: Top Cop Takes Over State Task Force, Removes the Good Cops to Create His Own Mafia
Fleecing the taxpayers for every penny, this corrupt cop is removing the good cops while pulling in a lavish salary and driving a government Mercedes.
Philadelphia, PA -- As chief of Pennsylvania's Bureau of Narcotics Investigation, Jonathan Duecker had just been handed control of the Philadelphia Gun Violence Task Force, which he wanted to turn into a sleek paramilitary unit. Duecker, an ex-DEA agent, wanted door-busters and ass-kickers, and his ambitions were impeded by a group of older officers who were still inhibited by scruples regarding due process and the Bill of Rights.
According to task force members who resigned in disgust, Duecker dealt with this predicament by ordering a special round of training at Fort Indiantown Gap, a military installation in Lebanon County. There, the older agents were put through specially constructed series of "highly physical drills and exercises" well in excess of any reasonable duty requirements. This had the intended effect: Several of the targeted officers retired, some of them through disability. One suffered a leg injury severe enough to require surgery, reports The Legal Intelligencer.
Duecker's purge of veteran task force officers took place in late 2014. The following April, he was appointed Chief of Staff to Attorney General Kathleen Kane, a position in which he is paid $140,000 a year, plus other perquisites. Among the side benefits of Duecker's position is a 2006 Mercedes-Benz that had been confiscated and "forfeited" by his Praetorian Guard at the Bureau of Narcotics Investigation (BNI) – which is part of a fleet of 52 seized vehicles used by the agency.
Duecker remains ensconced in that position despite efforts by the state legislature to remove his boss, AG Kane, following her indictment by a grand jury. Kane, whose law license was suspended following the indictment, has been charged with leaking grand jury materials to the press in an effort to retaliate against her critics.
Determined to retain her position at all hazards, Kane appointed Duecker several weeks after the indictment was handed down. As the AG's chief of staff, Duecker has imposed what current and former staff members have described as "a persistent culture of intimidation in which those close to Kane are protected, regardless of their transgressions," while those not regarded as loyalists "are disciplined, demoted, or fired."
A former BNI officer explained to the Free Thought Project that Duecker was notoriously abusive long before he was tapped by the embattled Attorney General to serve as her chief of staff. As is reflected in publicly available legal filings, he has been the subject of multiple EEOC complaints. He also reconfigured the federally subsidized Gun Violence Task Force to suit his whims, thereby creating an organizational and jurisdictional mare's nest.
There are deeper problems than the kinks that Duecker put into an institutional flow-chart. By their very nature, special units devoted to narcotics prohibition and gun confiscation select for a certain personality type that Duecker very capably embodies – and that the Homeland Security State rewards and protects.
Indeed, Duecker is a highly esteemed instructor for the Association of Law Enforcement Intelligence Units (LEIU) an informal national intelligence network that grew out of a special LAPD task force created in 1956 by then-Chief William H. Parker because of a personal quarrel with FBI Director J. Edgar Hoover. The California Department of Justice embraced Parker's creation, which became the Law Enforcement Intelligence Unit, which existed "to gather, record, and exchange confidential information not available through regular police channels, concerning organized crime and terrorism," according to the organization's official history.
In practice, the LEIU was a national clearinghouse for local police "red squads" that infiltrated, surveilled, harassed, and abused left-leaning activist groups who supposedly acted on behalf of the Kremlin. Some of the most notorious "red squad" cadres, interestingly, were those created in the 1960s under Philadelphia Police Commissioner Frank Rizzo, whose influence can still be felt in the corrupt law enforcement culture in which John Duecker has prospered.