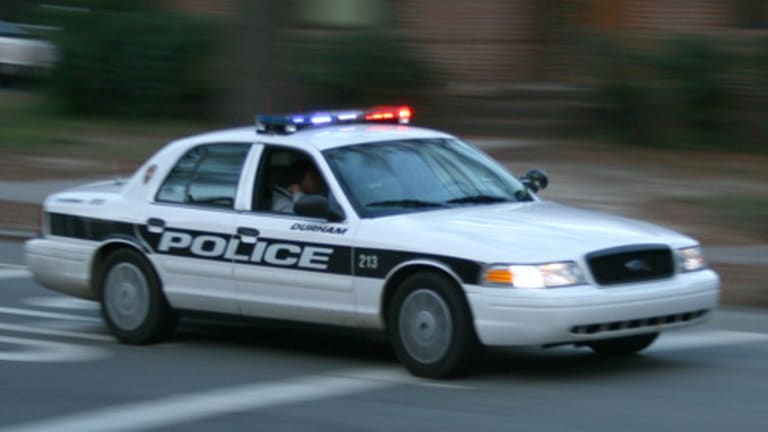 Exposed: N. Carolina cops lied about 911 calls to illegally search homes
July 15, 2014
Questions are being asked of a North Carolina police department after an officer in the city of Durham testified that its common practice for cops there to make up excuses to illegally enter, then search, the homes of local residents.
Durham Police Dept. Chief Jose Lopez now says he's investigating claims that his officers may have lied in order to trick home owners and tenants into letting law enforcement officials look into area residences under false pretenses.
Reports of the alleged practice first surfaced in late May when Officer A.B. Beck testified in court, according to Indy Week, that he told a local woman that he had to inspect her home because the Durham PD had received a 911 call concerning that address. Once Beck entered, he discovered marijuana and drafted charges
"When Beck took the witness stand, he admitted to fabricating the 911 story in order to enter the house. Beck testified that his true intent was to serve a warrant, though he never produced the warrant in the courtroom," John Tucker wrote for IndyWeek last week. "Beck further testified that the 911 ruse was permitted under a department policy in cases where domestic violence is alleged, recalled Morgan Canady, the defendant's lawyer."
According to the transcript of the exchange provided by Tucker, Beck admitted on the stand to the defense attorney that he "entered the house based on a lie," and considers this tactic on par with departmental "policy for domestic violence warrants."
Durham County Chief District Judge Marcie Morey responded by dropping the weed charges against the defendant.
"You cannot enter someone's house based on a lie," the justice said, according to Tucker.
Last week, Chief Lopez told reporters that he's trying to get to the bottom of Beck's allegations.
"We are looking into it as a precautionary measure," the head lawman told WRAL News last week. "I have no indication that any other officer has used this tactic. I just want to make sure no one else does."
According to WRAL, Beck testified that using fake 911 calls to enter and search homes is something police "always do."
"We don't have a training system or policy that uses lying to get consent," Chief Lopez responded.
Additionally, Lopez has circulated a memo around the DPD to let other officers know that future use of such a process won't be tolerated.
"I just wanted to make sure that officers know that this is not a practice," he said. "This leads the community to believe that this is a practice that we have. It really is not."
"This is basically someone who had a misconception who added one and one and came up with three," Lopez added. "Now that we see it, we are addressing it. That's what's important that we, as an organization, are learning. We won't repeat these things."
Republished with permission from Russia Today