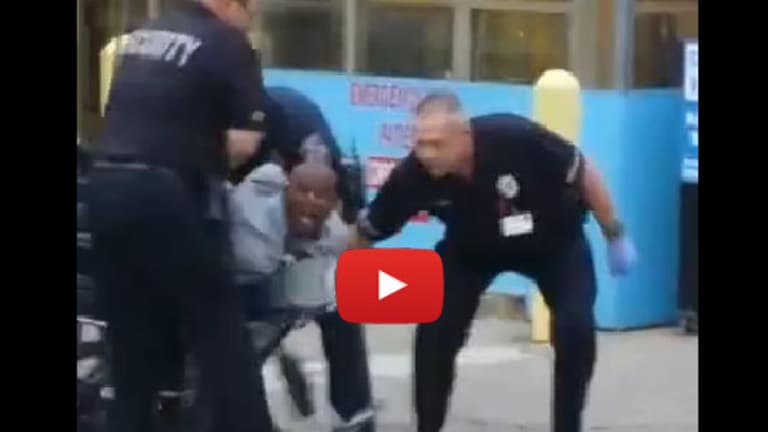 Facebook Video Shows a Disturbing Police/Security Assault on a Man in Front of a Hospital
"Please! Please! I fear for My Life!"
July 31, 2014

A video shared with the Free Thought Project, via Facebook, Wednesday shows a frightening interaction between what appears to be Macomb County Sheriff's deputies and McClaren Hospital private security officers violently taking a man into custody.
According to the man claiming to have taken the video, Richard Carman, "This man was dragged from the car, choked, and tasered. Afterward McClaren security stole my phone and had Macomb sheriff detain me for recording the assault."
The entire time the man on film can be heard screaming that he doesn't want to be killed and that he hasn't done anything.
Throughout the assault the man screams out what he claims to be his girlfriend's phone number, pleading with Carman to call his girlfriend.
It is unclear why security and police are detaining this man, but it is totally clear that he was being assaulted. At one point he is tased like cattle to simply remove him from the wheelchair.
Near the end of the video a security officer grabs Carman's camera and turns it over to police. According to the facebook post, Carman was told that he could file charges against security for taking his phone, but he chose not to.
We will update this story as we find out more details.
Below is the original facebook post:
Post by Richard Carman.