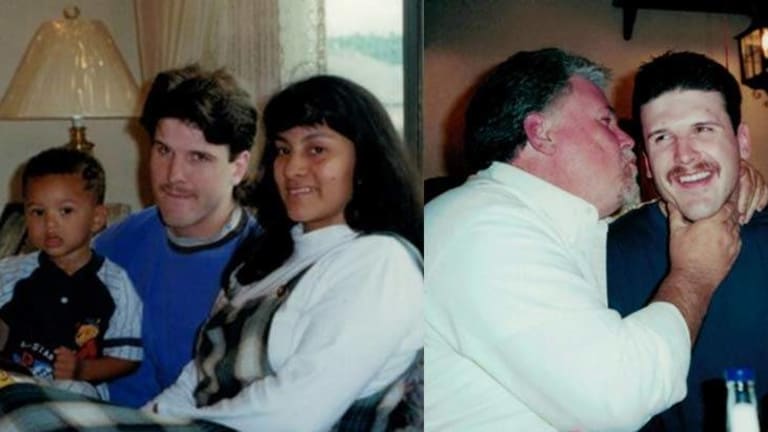 Family Gets $750K After Son Was Beaten to Death By Cops in Front of Witnesses "For No Reason"
"They just started beating him, and they weren't done until he was dead....It was horrible," said one witness.
Tacoma, WA -- The parents of a man who died after being beaten, tasered, and hogtied by sheriff's deputies as he screamed for help, have been awarded $750,000 by the Pierce County government.
Aside from the monetary damages sought by the family, they also demanded that the sheriff's department undergo additional training for deputies to help them better respond to calls involving the mentally ill.
Ronald Hillstrom died in May of 2014 after a confrontation with local police.
Hillstrom was mentally unstable and had been walking in circles in the parking lot of his apartment complex while yelling for help. A neighbor, Ashley Patterson, told KOMO news that she felt Hillstrom was having some sort of an episode.
Hillstrom was holding a screwdriver, however, multiple witnesses confirmed that he never used the screwdriver as a weapon.
"I see four officers walking up on him and they're like, 'It's the police,' and he's like 'You're not the police', and he goes to run in the circle and as soon as he comes back the police use four Tasers at one time," recalled Patterson.
He had been running in circles, prior to police showing up, but officers, completely ignorant on how to deal with mentally unstable people, quickly escalated the situation to violence. Police claim Hillstrom charged them, but multiple eye-witnesses contest this claim.
"No, he did not charge the police," one of the eyewitnesses told KOMO's reporters. "He was just doing what he was doing before the police came."
At this point is when police attacked.
"They repeatedly shocked him with the Tasers," the lawsuit stated. "When the involuntary muscle movements caused by the electric shocks were perceived as 'resistance,' they continued to kick and punch him in the head and torso."
Despite police claiming they never hit Hillstrom in the head, an independent medical examination revealed that Hillstrom suffered several lacerations on his head, blunt force trauma, a broken nose, as well as broken ribs and a "collapsed chest."
Some of this disturbing altercation was caught on video.
Attorney for the family, Nathan Roberts, said Thursday the family hopes the new training will improve deputies' handling of future calls.
This incident is but another tragic example of the level of police incompetence when dealing with the mentally ill.
A recent report out of California showed that the overwhelming majority of police have not completed state certification that focuses on the training in dealing with mental illness, suicide behavior, and drug use; this lack of training is evident, nationwide.
Instead of compassion and patience, which should be used in dealing with mentally unstable people, police most often resort to violent escalation.
It's not like police departments don't know that this training exists, the information is out there. We're simply witnessing callous disregard for the preservation of life.
In a two-part study, researchers looked at use of the crisis intervention team, or CIT, model, a 40-hour program to train police to respond to those with mental health issues. They interviewed 586 officers, 251 of whom had received CIT training, and reviewed more than 1,000 police encounters with individuals believed to have behavioral disorders.
Officers who participated in CIT training were more knowledgeable about mental health issues, treatments and de-escalation skills, according to findings published in the journal Psychiatric Services.
What's more, when looking at emergency responses, incidents involving officers with CIT training were more likely to result in transport to mental health services and less likely to culminate in arrest. Researchers found that officers who had participated in training were also much more likely to indicate that the highest level of force used in their emergency response was verbal engagement or negotiation.
With the increased prevalence of autism and police aggression in general. Something must be done before anymore innocent lives are taken.