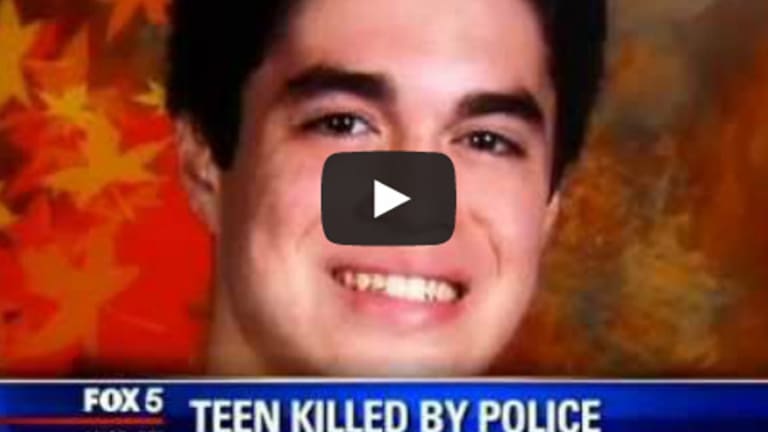 Family Calls 9-1-1 as Son Threatens Suicide, Cops Show Up and Kill Him
Mother thought police would "save him, not finish him off"
Steve Watson
July 3, 2014

In yet another instance of police making a bad situation infinitely worse, a Virginia family was left reeling when an officer shot their son to death despite being called to out to help stop the boy killing himself.
Seventeen-year-old Christian Alberto Sierra was suffering from depression which led to a full scale breakdown and attempted suicide.
Sierra's desperate family called 911 when their son started to harm himself with a knife while at a friend's house. On hearing that the police were on their way, Sierra fled.
With the friend in pursuit, several witnesses in the neighborhood said they heard a police officer yell "Freeze!" or "Stop!" and then heard three to four shots.
One witness noted that Sierra said "I don't want to live anymore." The neighbor described seeing him collapse on the ground, then get up and turn toward the police, prompting one officer to shoot.
Shortly thereafter, Sierra was pronounced dead.
The boy's mother, frantic with anguish and panic, lashed out at the police officers. "I banged on their car and I'm like, 'You killed my kid. You killed my kid,'" Sandra Sierra told reporters.
"The four gunshots, it's just too much. Excessive. Excessive. Why four?" the mother asked.
The cop that fired the shots claims that Sierra had "lunged" toward him with the knife in hand, and that the shooting was justified. Witnesses have not corroborated this claim, however, and say that the officer acted rashly.
School friends and family members described Sierra as recently troubled, but not violent.
"Why would you shoot a child that is suicidal?" the mother urged. "You are there to save him, not finish him off."
"This was an injustice," insisted his mother. "This was not handled properly. My son could have been saved."
"They're supposed to come to help and stop the suicide and they came and killed him," another family member told reporters.
Purcellville Police issued a statement noting that "the officer involved in this shooting has been placed on administrative leave with pay pending the outcome of the investigation."
Unfortunately, this is a familiar tragic tale. A recent case out of California saw almost the exact same scenario play out, ending in the death of an 18-year-old girl.