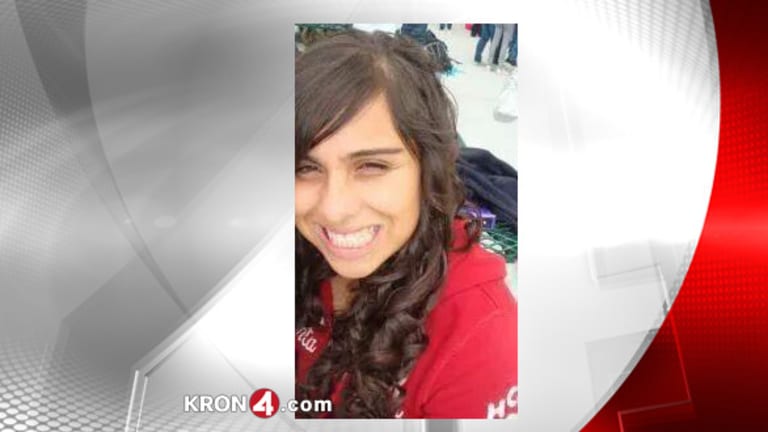 Family Dials 9-1-1 to get Medical Help for a Family Member. Cops Show Up Instead, Kill Her
Matt Agorist
Jun 4, 2014
A family in San Mateo, California called 911 to get medical assistance for their 18-year-old family member who happened to have special needs.
Instead of receiving medical assistance, the family says police showed up instead and killed her.
San Mateo County police have a different story. Authorities say they received a 9-1-1 call about an armed woman standing in the street.
"Deputies arrived on scene," Sheriff's department spokeswoman Rebecca Rosenblatt tells KRON 4. "Shortly thereafter there was a confrontation where the deputy was in fear for his life and as a result he fired his weapon."
"She has special needs and we just want answers," the woman's brother, Tiny Serrano says. "Who are we supposed to call now when we need help when who is supposed to help us is killing our kids?"
The deputy who opened fire is now on paid administrative leave. The D.A's office and sheriff's detectives are now investigating the shooting.
This is sadly one of many examples of police incompetence when dealing with special needs individuals.
Police are severely lacking the skills necessary to handle these situations. They are consistently overzealous, aggressive and deadly.
The resources are there to train these officers but they simply aren't using them.
In a two-part study, researchers looked at use of what is called crisis intervention team, or CIT, model, a 40-hour program to train police to respond to those with mental health issues. They interviewed 586 officers, 251 of whom had received CIT training, and reviewed more than 1,000 police encounters with individuals believed to have behavioral disorders.
Officers who participated in CIT training were more knowledgeable about mental health issues, treatments and de-escalation skills, according to findings published in the April issue of the journal Psychiatric Services.
What's more, when looking at emergency responses, incidents involving officers with CIT training were more likely to result in transport to mental health services and less likely to culminate in arrest. Researchers found that officers who had participated in training were also much more likely to indicate that the highest level of force used in their emergency response was verbal engagement or negotiation.
With the increased prevalence in Autism and police aggression in general, something must be done before anymore innocent lives are taken.