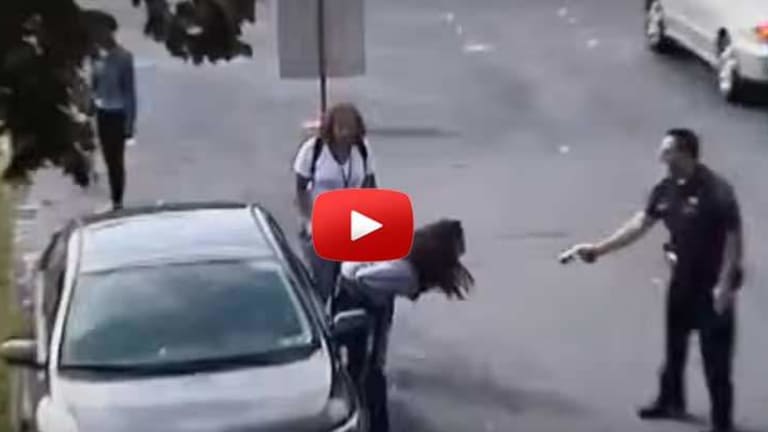 Taxpayers Shell Out $100K to Parents After School Cop Tased 14yo Daughter for No Reason
Rather than punish the offending officer, the taxpayers are being force to pay for the actions of a cop who tased a 14-year-old girl.
Allentown, PA - The family of a teenage girl was recently granted a $100,000 settlement from their local police department after an officer used his stun gun on the girl for no reason. The incident occurred in 2011, when the girl was 14-years-old while she was attending Dieruff High School.
The settlement was to prevent the family from moving forward with a federal civil rights lawsuit which accused Jason Ammary of using excessive force on the young girl.
According to court documents, the officer was ordering students to clear a street near the school on the day of the attack, but apparently the victim, Keshana Wilson, was not moving fast enough. So, Ammary grabbed her arm from behind and pushed her against a parked car when she instinctively pulled away from him.
As she struggled to get away, Ammary fired his taser directly at her and she collapsed onto the street.
The entire attack was documented by the school's security cameras, and even the police department could not defend the actions of the officer when the recordings were made public.
Wilson and Ammary both had different stories about what happened that day, the officer claiming that the victim was defiant and uncooperative, and the victim saying that the only reason she pulled away from the officer was because she could not breathe. However, Ammary has had a hard time keeping his story straight since filing the first report about the incident.
At first, Ammary had claimed in the police report that Wilson was planning to fight other girls and that he was attempting to break up a fight. However, he later testified that he had never met her and had no clue who she was until he walked up to her in the street.
"This factual inconsistency raises questions about whether officer Ammary believed Ms. Wilson was a threat to his safety when he first approached her," U.S. District Judge Lawrence Stengel said.
"Viewing the facts in the light most favorable to the plaintiff, a jury could conclude that officer Ammary used excessive force when arresting Ms. Wilson," Stengel said.
"Given that seven officers were placed in city schools with Tasers, the department's lack of guidance on what type of force may be used on children and teenagers and lack of guidance on when tasing juveniles was appropriate could amount to 'deliberate indifference,'" Stengel concluded.
Allentown solicitor Susan Ellis Wild said that the city ultimately decided to settle out of court because they wanted to avoid paying lawyers fees.
" width="790" height="444" frameborder="0" allowfullscreen="allowfullscreen">
John Vibes is an author and researcher who organizes a number of large events including the Free Your Mind Conference. He also has a publishing company where he offers a censorship free platform for both fiction and non-fiction writers. You can contact him and stay connected to his work at his Facebook page. You can purchase his books, or get your own book published at his website www.JohnVibes.com.