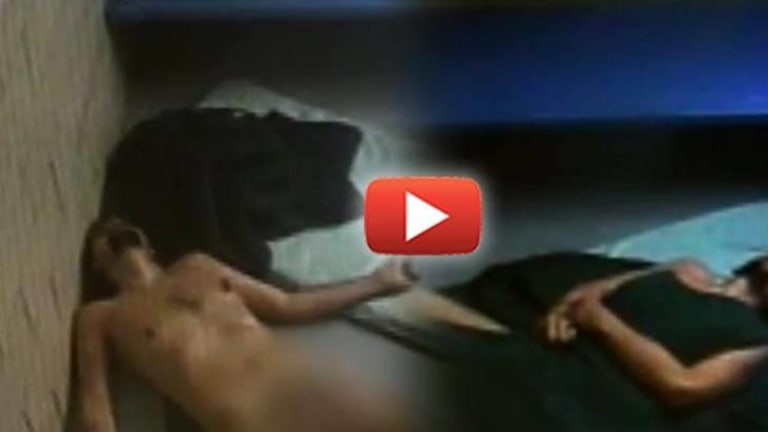 Family Releases Video to Raise Awareness of Man's Death In Jail Over an Unpaid Traffic Ticket
Thanks to modern-day debtor's prisons in police state USA, a traffic ticket lead the death of a non-violent man.
Detroit, MI -- When David Stojcevski, 32, was given a ticket for careless driving in 2014, he never expected it to be a death sentence. However, thanks to modern-day debtor's prisons in police state USA, a traffic ticket did, in fact, lead to the death of this man.
After the state disapproved of Stojcevski's driving, they subsequently levied a $772.00 fine against him. Unable to meet the extortion demands of the Macomb County Police, Stojcevski was kidnapped and locked in a cage for failure to pay his debt to the state.
He was sentenced to 30 days and would only last 17.
During those 17 days, Stojcevski would dwindle away. Under the grim neon lights of a prison cell, Stojcevski would lose a quarter of his body weight as he broke down due to unchecked benzodiazepine withdrawal.
"This is shameful, substantial and unconscionable neglect," said Robert Ihrie, the attorney handling a lawsuit against Macomb County on behalf of David Stojcevski's family.
Despite being put on suicide watch, this man's harsh neglect during his last days alive would be captured on film; a film that shocks the conscience.
Stojcevski was a recovering addict and was prescribed methadone to aid in his withdrawal. However, the debtors prison in which he, unfortunately, found himself captive, apparently cared not about this fact.
Stojcevski was placed in a medical unit, under constant surveillance video, and despite being seen on video in an obviously distressed state, he was allowed to die. He was ignored despite showing obvious signs of agony and suffering.
"Like an animal, he's crawling underneath something to die," said addiction expert Diane Rockwell, as she watched video of a trembling Stojcevski.
Alone and in horror, Stojcevski spent his final moments alive in a square concrete room being ignored by his captors.
Since his tragic death, the family has decided to release the video so that others may be spared Stojcevski's fate.
Brother Vladimir Stojcevski, who filed the lawsuit, wrote the following on David Stojcevski's memorial page:
"YOU WILL NEVER EVER BE FORGOTTEN. I AM SO HAPPY THAT THE REAL ST0RY IS OUT, AND NOW LET GOD PUNISH THESE INHUMANE , HEARTLESS, SOCIOPATHS FACE THE MUSIC. ITS TIME SOMEONE STANDS UP AND IS THE VOICE BEHIND THIS AND YOU KNOW I WILL NOTTT STOP UNTIL WE GET TO THE F'N VERY BOTTOM OF IT, OR TO THE VERY TOP OF IT. SHAME ON YOU ANIMALS!!!"
The lawsuit names Wickersham, 16 deputies, Correct Care Solutions, which provides prison healthcare, and several other mental health workers.
Please do this family justice and share this article so that people can become aware of the harsh and brutal reality of receiving a death sentence for a traffic ticket.