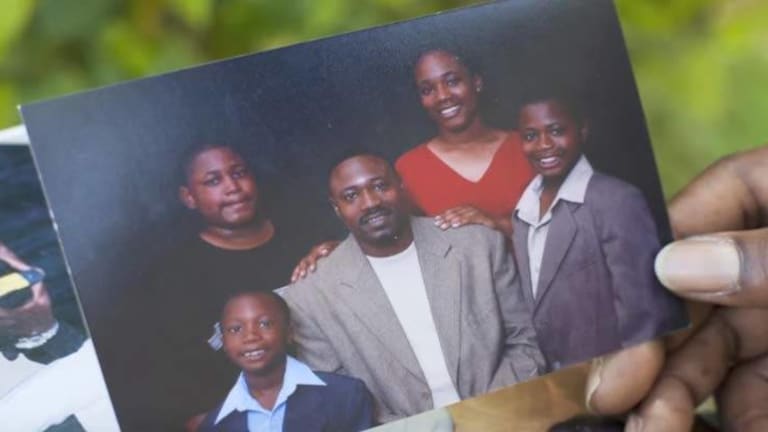 Family of Walter Scott Gets $6.5M Settlement and They're Donating a Portion to Flood Victims in SC
Despite the best actions of this murderer, the family is still exuding positivity. Thank you Scott family for restoring humanity to this world.
North Charleston, SC — The North Charleston City Council unanimously voted on Thursday night to approve a $6.5 million settlement to the family of Walter Scott. Caught shooting Scott in the back and possibly planting evidence next to his body on video, former Patrolman Michael Slager faces murder charges for the unjust police killing.
At 9:33 a.m. on April 4, North Charleston Patrolman Michael Slager noticed 50-year-old Walter "Lamar" Scott driving with a broken brake light. According to his dash cam footage, Slager pulled Scott over and requested his driver's license. As Slager returned to his patrol car to run a check on Scott's license, Scott waited a few moments before suddenly exiting his vehicle and fleeing on foot.
Slager chased after him and reportedly fired his Taser at Scott in an attempt to subdue him. According to a statement released by North Charleston police spokesman Spencer Pryor, Scott managed to take Slager's Taser from his hands and tried to use the weapon against the officer. Slager claimed that he felt threatened, pulled out his Glock, and fired several rounds at Scott. But video of the shooting appears to contradict the officer's account.
While walking to work, a bystander named Feidin Santana witnessed the incident and recorded a video of the shooting on his cellphone. In the video, Scott appears to slap something out of the officer's hands before turning to flee. As Scott runs away from the officer, the prongs biting into his clothing begin to stretch the wires from Slager's Taser.
Instead of chasing after Scott, Slager drew his gun and fired eight shots at Scott. Four bullets hit Scott in the back and one struck him in the ear. Two of the shots were fatal.
Immediately after gunning down Scott, Slager glanced at Santana before speaking into his radio. According to the incident report, Slager stated into his radio, "Shots fired and the subject is down. He took my Taser."
After Slager cuffed Scott's hands behind his back, Officer Clarence Habersham arrived at the scene. Slager immediately rushed back to the spot where he fired his gun and picked up an object. Slager then returned to Scott's body and appeared to plant his Taser next to him.
In the video, the officers lift Scott's shirt to check on his wounds and feel his pulse, but they do not administer CPR. At the time of his death, Scott was wanted on a family court warrant.
On April 7, Slager was fired from the department and arrested for murder. Three days later, the National Bar Association issued a press release calling for the termination and indictment of Officer Habersham for his alleged involvement in covering up the murder. In his police report, Habersham failed to mention Slager planting evidence next to Scott's body and claimed to administer CPR when the video clearly shows otherwise.
On June 6, a grand jury decided to indict Slager for the murder of Walter Scott. If convicted, Slager could face 30 years to life in prison. On Thursday night, the North Charleston City Council approved a $6.5 million settlement to Scott's family with a 10-0 vote.
"This settlement is a step in the right direction for the family, the city, the Lowcountry, and our state," Mayor Keith Summey stated. "This will allow us to move forward and focus on the issues our citizens have elected us to do, advance quality of life and make the future brighter for the citizens of North Charleston."
Focusing their efforts on the criminal trial of Scott's killer, his family has announced that the settlement will go toward Scott's children. They will also donate a portion of the money to help with disaster relief efforts for recent flooding in South Carolina.
Seeing the family's selfless donation of their settlement to the flood victims makes this story all the more tragic. It seems that the Scott family is short one great human being whose life was prematurely stolen from him by a sociopath with a badge and a gun.
Despite the best actions of this murderer, the family is still exuding positivity. Thank you Scott family for restoring humanity to this world.