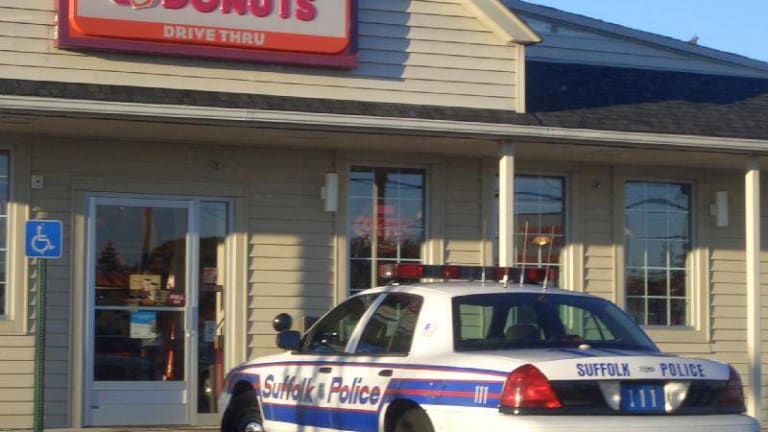 FBI Says That 80% Of Police Officers Are Overweight
According to new statistics released by the U.S. Federal Bureau of Investigation, 8 out of every 10 police officers in America are overweight. The new study highlights a widespread problem in police departments across the country. According to some researchers, law enforcement officers are actually 25 times more likely to die from weight related cardiovascular disease than on duty injuries.
However, some police departments are denying that this is as much of an epidemic as the FBI report suggests, although they still admit that there is a serious problem.
"Do we have some that are overweight? Sure we do. But, not to that percentage. Somebody that did a full career in law enforcement? Average age was 60 — that's when they died, at 60 years old. So what we found out is if we're going to improve and overcome that stress, we've got to stay in shape, we've got to control our weight if we want to live longer," Joe Harn, of the Garland Police Department in Texas told CBS News.
This is not just a problem in America either, it was also reported this week that a large number of police in the UK are having trouble passing their fitness exams.
Not only are a vast number of police officers in the US overweight, but they are also significantly less intelligent than the average person as well. It was reported by ABC News many years ago, that police departments actually reject applicants when they score too high on IQ tests.
These cases have been challenged and taken to court, but the courts actually ruled that police departments do in fact have the right to reject applicants who were too intelligent for the job.
It would seem that according to the government's own statistics, the vast majority of law enforcement officers are unintelligent and out of shape.
John Vibes is an author, researcher and investigative journalist who takes a special interest in the counter culture and the drug war. In addition to his writing and activist work he is also the owner of a successful music promotion company. In 2013, he became one of the organizers of the Free Your Mind Conference, which features top caliber speakers and whistle-blowers from all over the world. You can contact him and stay connected to his work at his Facebook page. You can find his 65 chapter Book entitled "Alchemy of the Timeless Renaissance" at bookpatch.com.