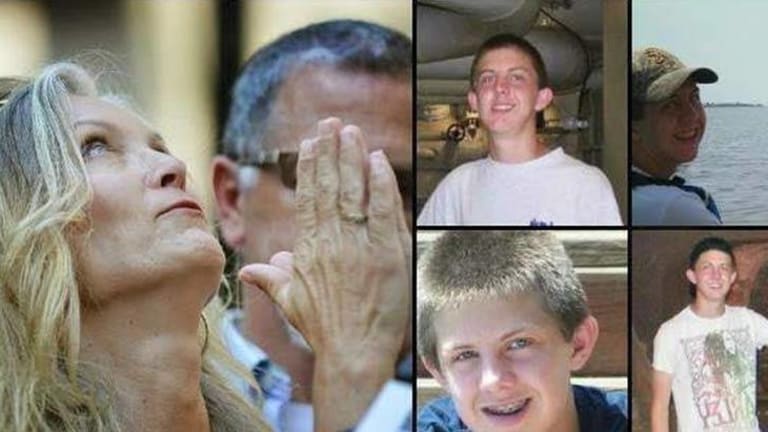 Police Continue to Suppress Video of Officer Killing Unarmed Teen, So the Family is Taking Action
Seneca police are still refusing to release the Dashcam footage of their officer shooting an unarmed teen in the back. The family has had enough.
Seneca, SC — The parents of an unarmed teen killed by police filed a federal lawsuit on Monday against the Seneca Police Department seeking to force the release of the dash cam videos that recorded the fatal shooting. The family has also asked for the state Attorney General to handle their son's case because the local prosecutor appears to have a conflict of interest due to her close working relationship with the department.
On July 26, Seneca Police Lt. Mark Tiller ran towards 19-year-old Zachary Hammond's car with his gun drawn as Hammond's date, Tori Morton, was allegedly selling a few grams of marijuana to an undercover cop. According to Chief John Covington, Hammond drove toward Lt. Tiller in an attempt to murder him. Fearing for his life, Tiller shot Hammond twice at point blank range killing him. But according to witness statements and Hammond's autopsy, Hammond was not attempting to run down Tiller in the moments before his death.
After reviewing the incident, the Hammond family's attorney, Eric Bland, asserted that Hammond was shifting his car into park when someone shouted that Hammond had a gun. According to an affidavit signed by Morton, Hammond's vehicle did not begin moving until after Tiller's bullets tore into his body. Although Chief Covington insisted that Hammond was not shot from behind, an autopsy report conducted by medical examiner James Fulcher, M.D., revealed that two bullets struck Hammond in the back of his left shoulder and his left side.
Last month, a witness came forward who reportedly saw an officer planting evidence beneath Hammond's body after the shooting. In a letter to the FBI, the witness also recalled seeing Seneca police officers lifting the teen's dead hand and high-fiving Hammond after the incident.
After repeatedly begging investigators and prosecutors to release the footage of their son's death, Hammond's parents previously filed a plea with the state Supreme Court requesting state Attorney General Alan Wilson to take over the case. The pleading argues that 10th Circuit Solicitor Chrissy Adams is a potentially biased prosecutor due to the fact that she routinely works with the Seneca Police Department. While refusing to file criminal charges against Tiller, Adams continues to suppress the audio and dash cam footage that could possibly exonerate their deceased son.
On Monday, the family's attorney filed a federal lawsuit against the Seneca Police Department, Chief Covington, and Lt. Tiller in order to subpoena the dash cam videos and police depositions. After suppressing the footage for over two months, Adams appears complicit in a possible police cover-up where witnesses and autopsy reports dispute the officer's account.
By releasing the videos to Hammond's family, Adams could either prove Tiller's innocence or implicate him in their son's murder. Her decision to withhold the footage does not bode well for Tiller's defense.