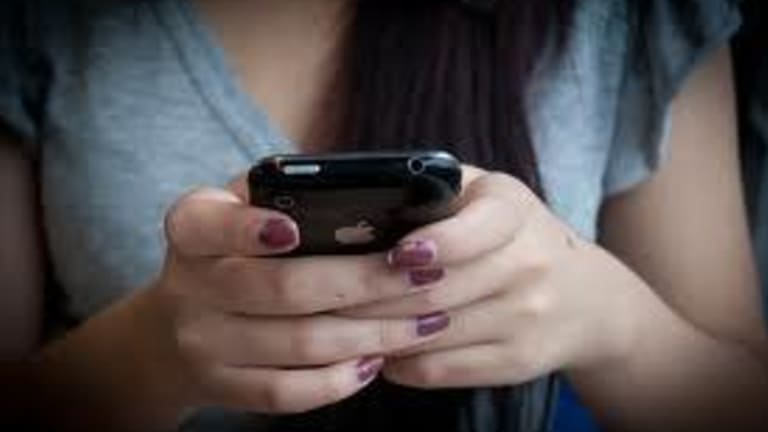 Feds Forcing Cops to Remain Silent About the Gear they are Using to Spy on You
Not only are local police departments across the United States increasingly relying on so-called StingRay devices to conduct surveillance on cell phone users, but cops are being forced to keep quiet about the operations, new documents reveal.
Recent reports have indicated that law enforcement agencies from coast to coast have been turning to IMSI-catcher devices, like the StingRay sold by Florida's Harris Corporation, to trick ordinary mobile phones into communicating device-specific International Mobile Subscriber Identity information to phony cell towers — a tactic that takes the approximate geolocation data of all the devices within range and records it for investigators. Recently, the Tallahassee Police Department in the state of Florida was found to have used their own "cell site simulator" at least 200 times to collect phone data without once asking for a warrant during a three-year span, and details about the use of StingRays by other law enforcement groups continue to emerge on the regular.
But while the merits of whether or not law enforcement officers should legally be able to collect sensitive cell information by masquerading as telecommunication towers remains ripe for debate — and continues for certain to be an issue of contention among civil liberties advocates — newly released documents raise even further questions about how cops use StingRays and other IMSI-catchers to gather great chunks of data concerning the whereabouts of not just criminal suspects, but seemingly anyone in a given vicinity that happens to have a phone in their hand or pocket.
Relentless pleas for details about use of IMSI-catchers by the Tacoma Police Department in Washington state paid off recently when the investigative news site Muckrock obtained a six-page document after following up for several months on a Freedom of Information Act request placed with the TPD.
According to the document, police in Tacoma were forced to sign a non-disclosure agreement, or NDA, with the Federal Bureau of Investigation before they could begin conducting surveillance on cell users with a Harris-sold StingRay.
Although the majority of the December 2012 document is redacted, a paragraph from FBI special agent Laura Laughlin to Police of Chief Donald Ramsdell reveals that Tacoma officers were told they couldn't discuss their use of IMSI-catchers with anyone.
"We have been advised by Harris Corporation of the Tacoma Police Department's request for acquisition of certain wireless collection equipment/technology manufactured by Harris Corporation," the FBI letter reads in part. "Consistent with the conditions on the equipment authorization granted to Harris Corporation by the Federal Communications Commission (FCC), state and local law enforcement agencies must coordinate with the Federal Bureau of Investigation (FBI) to complete this non-disclosure agreement prior to the acquisition and use of the equipment/technology authorized by the FCC authorization."
Muckrock first obtained documents in August referring to the NDA between the Tacoma PD and the US Department of Justice, but Shawn Musgrave wrote for the site this week that the agreement itself — albeit a highly redacted one — were only provided last Friday.
The Tacoma document provides key insight into the close cooperation among the FBI, Harris Corporation and the Federal Communications Commission to bar StingRay details from public release," Musgrave wrote.
"The fact that the FBI received notification from Harris that TPD was interested in a StingRay reveals a surprising level of coordination between a private corporation and a federal law enforcement agency," Musgrave continued. "The agreement also makes clear that completing the NDA is compulsory by order of the FCC."
Alan Butler, an appellate advocacy counsel for the Washington, DC-based Electronic Privacy Information Center, or EPIC, was quick to comment to Muckrock about the information revealed by the FOIA request.
"What is so fascinating about the beginning paragraph of the NDA you received," Butler said, "is that it makes clear that Harris, the FCC and the FBI are working together to facilitate the proliferation of these devices among state and local law enforcement agencies."
"It's not clear to me why the FCC would have an interest in requiring law enforcement agencies to sign NDA's with the FBI, unless they were concerned that the spread of this technology could harm users of American communications networks," added Butler, whose group has previously filed multiple FOIA requests and legal complaints on its own with the FBI over the use of IMSI-catchers.
And Matt Cagle, an attorney who specialized in surveillance an serves as a police fellow for the American Civil Liberties Union's Northern California office, tweeted that it's "alarming" to see that the FCC — a public agency — "is conditioning certification of cell spy tech" without informing the public.
As RT reported recently, the US Marshals Service recently intervened in a dispute between the police department in Sarasota, FL and the ACLU by seizing cell phone records collected by an cop-owned StingRay before the civil libertarians could review them.
"This is consistent with what we've seen around the country with federal agencies trying to meddle with public requests for Stingray information," ACLU staff attorney Nathan Freed told Wired back in June. "The feds are working very hard to block any release of this information to the public."
At the time, Wired reported that the ACLU believes that "dozens" of US police department have used StingRays under the caveat that they sign an NDA.
Republished with permission from Russia Today