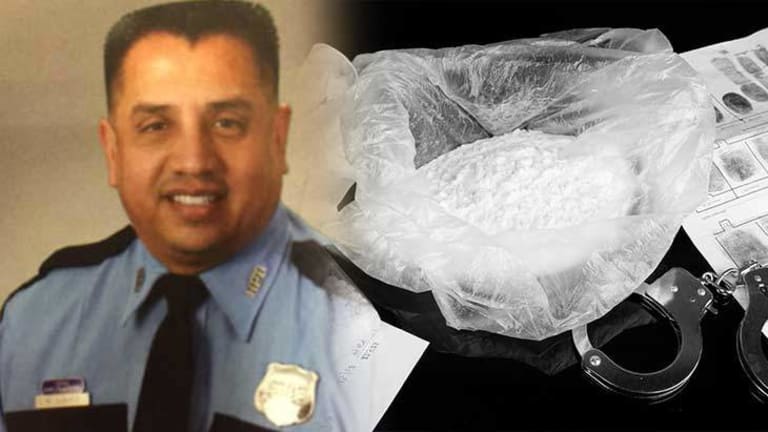 Feds Indict Houston PD 'Officer of the Year' for Trafficking Cocaine for Los Zetas Cartel
Former Houston PD "Officer of the Year" Noe Juarez has been arrested and indicted on multiple drug and weapons charges.
Houston, Texas - A former Houston Police Department 'Officer of the Year' award winner, Noe Juarez, was arrested this past Tuesday morning. He has been indicted on federal charges of conspiracy to possess firearms connected with a drug trafficking offense and conspiracy to distribute five or more kilos of cocaine.
Juarez is accused of leading a double life with close ties to the Los Zetas cartel. Court documents accuse him of conspiring with Sergio Grimaldo, the brother of a convicted cartel boss, to distribute five kilos of cocaine in southeastern Louisiana
His co-defendant, Grimaldo, 32, was previously indicted along with his brother, Efrain Grimaldo, a member of Los Zetas, a spokeswoman for the U.S. Attorney's Office in Louisiana confirmed in an email, according to The NY Daily News.
The Zetas cartel, originally comprised of military special forces, has been labeled by the Mexican Defense Ministry as "the most formidable death squad" in the country.
If convicted on all charges he faces up to life in prison and a $10,000,000 fine.
Court documents accuse Juarez of beginning his drug trafficking operation in 2012.
The indictment came out of New Orleans, where investigators have been working in conjunction with Houston authorities since 2014, according to court records.
Juarez was arrested by FBI, DEA and HPD officers at the Central Command station and has a bond hearing on Monday but remains in custody.
Prosecutors have claimed that Juarez is a "flight risk" and a "danger to the community," but his attorney, George Murphy, claims those assertions are baseless.
"He has a long history of law-abiding conduct, he has a big support group and family that is going to make sure he shows up in court," said Murphy. "So I don't think they will be able to prove he won't show up in court."
Murphy went on to state that the case against his client is flimsy at best.
"They haven't put any meat on the bones, this is the most bare bones indictment I've seen in a long time," Murphy said.
If you're still wondering if the institution of policing is corrupt, you haven't been paying very close attention!
Jay Syrmopoulos is an investigative journalist, freethinker, researcher, and ardent opponent of authoritarianism. He is currently a graduate student at University of Denver pursuing a masters in Global Affairs. Jay's work has previously been published on BenSwann.com and WeAreChange.org. You can follow him on Twitter @sirmetropolis, on Facebook at Sir Metropolis and now on tsu.