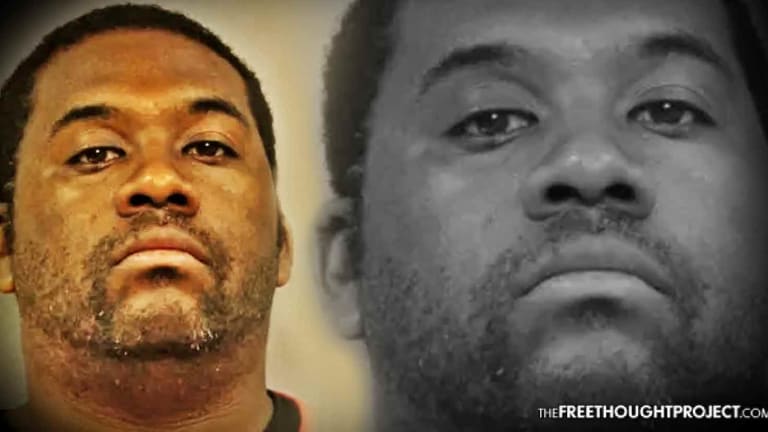 Female Officer Blows Whistle as Fellow Cop Pleads Guilty to Raping Her—Faces No Charges
When a female police officer confronted her colleague about strangling and raping her, he admitted to the attack and bragged about the bursts of anger that gave him the nickname "The Hulk."
Nashville, TN – A female police officer who was strangled and raped is now calling out the district attorney's office for letting the man who assaulted her off the hook because he was a fellow officer.
When the unnamed woman went to police to report the assault in June 2016, she was armed with evidence in the form of an audio recording in which the man who assaulted her admitted to his crime—but the district attorney determined that the recording was not enough.
Julian Pirtle was charged with aggravated assault for strangling the woman, but because he accepted a plea deal, the rape charges he was facing were dropped, according to a report from WSMV News.
The woman had previously dated Pirtle, and they worked together as school resource officers before the assault happened. Two days after the incident took place, the woman confronted Pirtle at work and recorded the encounter.
"I was so f—ing drunk," Pirtle said in the recording.
"You were drunk?" the female officer asked. "And the look in your eyes?"
"What did you see?" Pirtle responded.
"What did I see? It looked like you wanted to kill me. I have never felt that before," the woman said. "Did you know for two days that I could not swallow? For you to know what you were doing."
"I didn't. I don't think you understand that there are moments of intense rage," Pirtle said, going on to say, "It's like—why do you think they call me the Hulk?"
"I don't know, but that doesn't give you the right to put your hands on me," the woman said.
"They don't call me Bruce Banner for no reason. It's not an excuse," Pirtle replied.
When WSMV's chief investigative reporter, Jeremy Finley, confronted Pirtle in October 2016, he said, "I've listened to the audio—the recording of you—and you refer to yourself as the Hulk. You want to explain that?"
Pirtle did not respond, and the report noted that during the Metro police internal investigation, "Pirtle said he was just talking dirty to the female officer in the parking lot, and that she was setting him up by recording the conversation."
While Pirtle was fired from his job as a school resource officer, there are still questions remaining as to why the rape charge against him was dropped. Doug Thurman, the assistant district attorney who helped prosecute the case, told WSMV that while the audio recording helped prove that Pirtle strangled the woman, it did not provide any evidence that he also raped her.
"Obviously he makes comments about himself being angry, and that supports the aggravated assault, but in terms of the rape charge, we just did not have the evidence," Thurman said.
Pirtle began receiving special treatment from Judge Rachel Bell in the case from day one when his bond was lowered from $75,000 to $5,000, and he was released on the same day he was arrested, according to jail records—even though he was facing aggravated assault charges.
Now, the woman is calling out the district attorney's office in a statement in which she said the trial taught her that "political influence and our flawed justice system have voices that supersede the needs of domestic violence and sexual assault victims."
"Though the aggressor pled guilty to an Aggravated Assault which nearly took my life and openly acknowledged the severity of his actions, I'm baffled at having no consideration in a plea agreement that drops a prior conviction for order of protection violation, dismisses sexual assault, removes all safeguards and essentially renders me unprotected. Being a victim made me realize I was owed justice that I'll never receive."
The female officer said her experience has helped her understand why incidents of domestic violence and sexual assault often go unreported, and she is now devoted to raising awareness and helping other victims
"I am moving forward with greater understanding of why so many domestic violence and sexual assaults go unreported, as victims are often dragged through lengthy litigation processes only to be unheard in the end," she said.