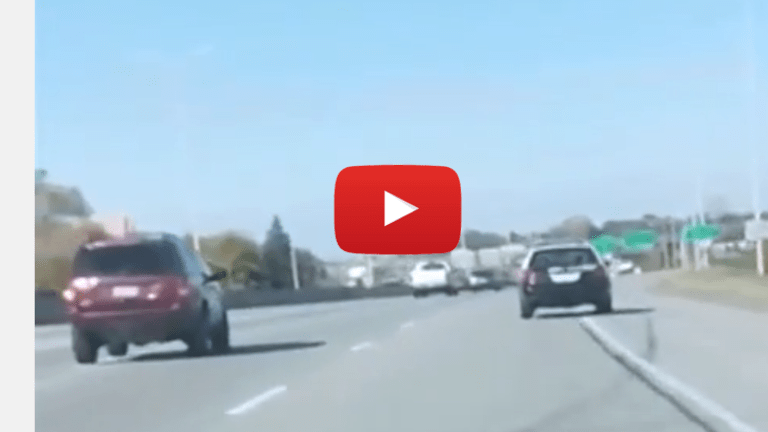 Citizen Follows and Films Cop as He Recklessly Violates Multiple Traffic Laws, to Buy Peanuts
"While there are times officers have the authority to violate traffic laws, this instance does not appear to be one of them." - Lt. Darci Tierney
Omaha, NE -- Omaha police are conducting an internal investigation after a cellphone video was given to KETV News which shows one of their own driving recklessly.
A citizen, who wishes to remain anonymous, for obvious reasons, saw an Omaha police officer driving excessively fast down the freeway, so he pulled out his cellphone and started to record.
The driver had to speed to keep up with the cop, which probably wasn't the safest decision, but this allowed him to catch the officer flagrantly violating several traffic laws that would land you or I in a storm of citations.
The officer is caught speeding, changing lanes without using a turn signal, improper lane usage, and running a red light. Lucky for us this citizen cared enough to catch this cop who was driving like a maniac, just so he could get some peanuts at a gas station; some emergency.
It's no wonder that police unions are rejecting new technology that will track police driving habits in real time.
The technology, developed by Ford and a company called Telogis, uses existing GPS technology to track the drivers speed, fuel usage, and even whether or not they are wearing their seat belt.
The number one cause of death for police officers is crashes. Most of these crashes have occurred accidentally rather than feloniously.
Most police officers die, not in some heroic high speed pursuit of a child murderer, but in routine traffic accidents.
Many times there are innocent people killed by these irresponsible drivers too.
Police have even gone to the extent of covering up their vehicular homicides, as was the case when NYPD Officer Darren Ilardi ran over 24-year-old Ryo Oyamada with his police car.
After watching the video below, is it any wonder why traffic accidents are the number one cause of death for police officers?