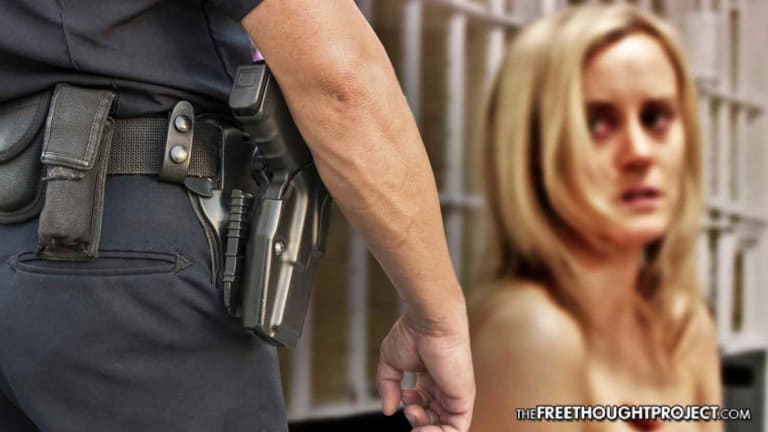 In Just 3 Months Cops Strip-Searched Thousands of Innocent Women for Visiting Family in Jails
A shocking report from the Florida Times-Union has revealed that in just a three-month time frame, thousands of innocent women were subject to invasive practices in which they were strip-searched just to visit a family member in jail.
Florida — (RT) Thousands of women were strip-searched by correctional officers without reason when they visited prisons in Florida, according to a new investigation. Civil rights groups have described the practice as constituting "harassment".
There were more than 2,350 strip-searches of visitors at 16 facilities in northeast Florida over just three months in 2017, according to an investigation by Florida Times-Union. Almost all of the searches were conducted on women.
Most striking was Baker Correctional Institution in Jacksonville, Florida, where hundreds of female visitors were subjected to strip-searches by female corrections officers at the all-male prison, the investigation reveals. Baker has among the highest numbers of visitations in Florida, averaging about 75 people each day.
Florida authorities introduced the strip-searches in July 2017 to combat rising amounts of contraband seized in Florida prisons, which increased by half from 2012 to 2017. The amount of banned items brought in directly by visitors remained constant over this period, at around 2.5 percent, according to internal department data cited by the investigation.
Despite dramatically increasing searches, officers reportedly did not seize more contraband. At Baker, there were 121 searches in July but only one incident of a visitor possessing contraband was recorded, the investigation claims.
There were no unclothed searches of visitors at the prison in the nine months prior to the introduction, according to the investigation. Strip-searches vary, from visitors being told to remove all their clothes, pull down their pants, take off shirts or remove bras before being patted down.
Amy Fettig, deputy director of the American Civil Liberties Union's National Prison Project, said that the practice was unnecessary. The US Transportation Security Administration screens thousands of airline passengers but does not require women to remove their bras. "That's sufficient to stop terrorism, but you need a woman to take her clothes off to find a $20 bill?" Fettig said. "That's harassment."
"It's sad to me, actually, that the agency is spending its resources in this obviously unnecessary direction," she added.
Under Florida Department of Correction rules visitors are not allowed to wear "bra-less attire". Florida officials say strip-searching is necessary in order to prevent contraband entering the prison and the increase is down to "enhanced search procedures".
"We know how important these visits are for inmates and their loved ones, and we are using every method available to us to ensure this process can continue in a safe manner for both inmates and staff," Department of Corrections Secretary Julie Jones said in a statement.
The Department says that visitors are searched by officers of the same gender and notes that visitation levels at state facilities have not decreased since the policy was introduced. It adds that the strip-search policy is compliant with Federal and State law.
RT.com has reached out to Florida's Department of Corrections for comment.
Like this story? Share it with a friend!