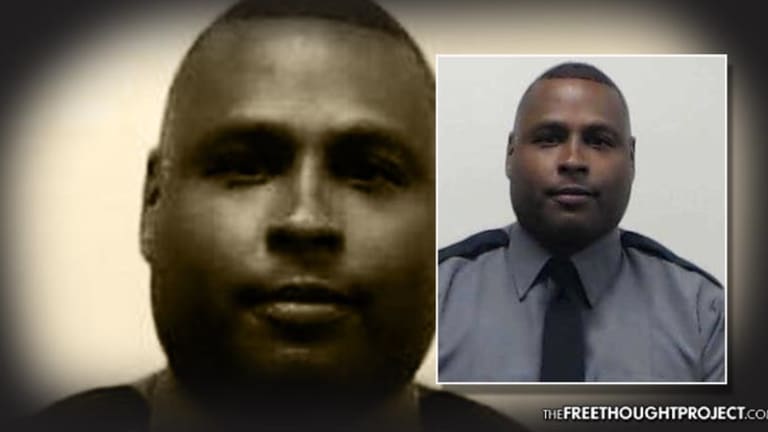 "Want to See My D***?" -- School Cop Who Sexted Children Gets No Charges
A school resource officer in Florida lost his job over allegations that he was "sexting" with minors on Snapchat—but that appears to be the only punishment.
Hudson, FL -- A career police officer, who spent nearly two decades in the line of duty in New York, is now one of the latest school resource officers to be fired for inappropriate relationships with children under his supervision.
Pasco County Sheriff's Deputy Corporal Milton Arroyo was fired last week, after investigators said he used police computer systems to find personal information about individuals for his own personal reasons, and he broke police department policies involving social media and minors, with students at a local school.
Detectives said Arroyo was "dancing on that fine line" between what is legal and what is illegal, when it was discovered he had been propositioning minor schoolchildren for "sexting" on Snapchat.
For example, instead of asking a girl to show him her breasts—which would have been a felony—Arroyo reportedly asked her only to show him her bra. That simple distinction kept him from being charged with child sex crimes. Instead, he only lost his job.
OFFICER FIRED: A Pasco County school resource officer was fired for social media contact with students. We expect more details from the sheriff in this press conference: https://www.fox13news.com/news/local-news/266466179-story

Posted by FOX 13 News - Tampa Bay on Friday, July 7, 2017
Arroyo was the school resource officer for Fivay High School in Hudson, Florida. In April, a parent approached the school alleging an inappropriate social media relationship between Arroyo and her daughter. Here are just a few of the inappropriate comments investigators claim Arroyo made to students:
"Unzip her sweatshirt" "send a picture of her bra" "Why don't you go into the bathroom and take a picture?" "How old of a guy would you date?" and "Wanna see my 'd'?"
WFLA News Channel 8 reported that Arroyo "also asked a female student to perform a sex act and admitted to having a dream about having sex with the student."
Arroyo is one of the latest school resource officers to be caught—either intentionally or unintentionally—engaging in inappropriate, unethical, illegal and immoral activities with kids and teenagers.
Police sexual misconduct is so common that more than 1,000 officers have had their licenses revoked in just the last six years for it -- nearly half of them involve underage victims.
Unfortunately, even if the officer is caught "red-handed," very little in the way of punishment takes place. In a case from May, a Texas school resource officer, who was reportedly having sex with a middle schooler in the school's girls' bathroom, not only avoided jail time, but was given a short probation and may be able to return to duty after his probation period ends.
However, some states do seem to hold certain officers accountable. One North Carolina school resource officer who was accused of kidnapping and raping a student was allowed bond—but the bond was set at $2.5 million.
Deputy Christopher Kelly has been charged with statutory sex offense with a child, first degree sexual exploitation of a minor, second degree sexual exploitation of a minor, indecent liberties with a child, sex acts with a student, and second degree kidnapping.
In the case of Milton Arroyo, he has not been charged with any sex crimes involving children, but that may be because some of his victims are remaining silent.
Studies suggest very few victims of sexual assault ever report their crimes, and are sometimes not believed when they do turn in their perpetrators. If you are a sexual assault victim of Arroyo—who spent 20 years in New York—or you know someone who is, you are encouraged to contact the Hudson Police Department with your story.
We applaud the teenage girl who approached her mother with the inappropriate comments allegedly made by the school's resource officer. We applaud her mother for believing her and taking those serious concerns to the school and police department. That is how change happens—when victims refuse to remain silent.